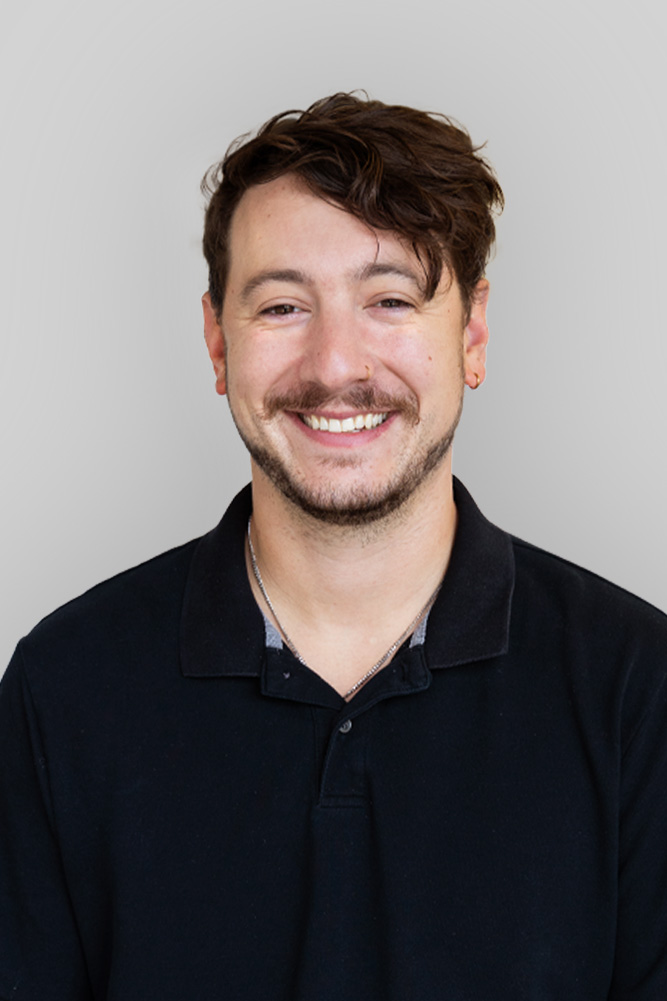 ZACK LITTELL
Graphic Designer
Zack is a conceptual thinker and pragmatic problem solver who demonstrates strong aesthetics and creative instincts. He has a keen eye and the innate ability to design effectively and thoughtfully under tight deadlines. He takes pride in each assignment he tackles, looking forward to each new challenge.
Prior to working at Crux, Zack was a web designer at Shutterfly where he was responsible for the design and creation of websites and app assets, ensuring each met user and partner expectations through data drive UI/UX. Before that, he produced smart, effective, and creative printed and digital designs from concept to final execution at Bolster.
Zack is a Saints football and RuPaul's Drag Race fan, and on the weekends, he can be found thrifting at an estate sale or cheering on his daughters, Karsyn and Tynlee, at a dance competition.
"Nothing's perfect. Find the beauty in imperfection. Wabi-Sabi."
-Chaiwat
EDUCATION
 Bachelor of Fine Arts in graphic design from Fort Hays State University.
FAVORITE KC SPOT
Loose Park