Crux-Xcelerate.
Moving forward requires a little speed, and smart business leaders know when to put the pedal down.
A different approach to sales.
You'll gain momentum from an outsourced CSO (Chief Sales Officer), who can build a pipeline and position you for more funding, as well as hire, develop and train your sales team, establish KPIs, even be your sales closer. Simply put, we can accelerate your sales and revenue.
Crux-Xcelerate is perfect for emerging companies past the pre-seed stage, where aggressive revenue growth is required:
Do you need a chief sales officer and a solid sales team but can't afford the cost or time to build a team yourself?
Are you looking to be acquired, or need help reaching the next funding round?
Do you simply want to reach a self-sustaining monthly recurring revenue?
We can bring experienced sales leadership to give you the navigation you need.
The vision for Crux-Xcelerate was born from Crux KC, the first "un-agency," merging executive-level marketing and business strategy to provide a simple, smart and affordable marketing solution for clients. From working with startups to build their marketing strategy, we realized the need for a sales solution was equally important.
The beauty of this sales and marketing partnership benefits you: You'll reap the rewards of experienced sales and marketing leadership, all at a fraction of the cost—instantly doubling your value.
Ready to get moving?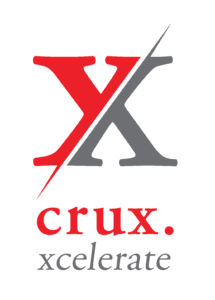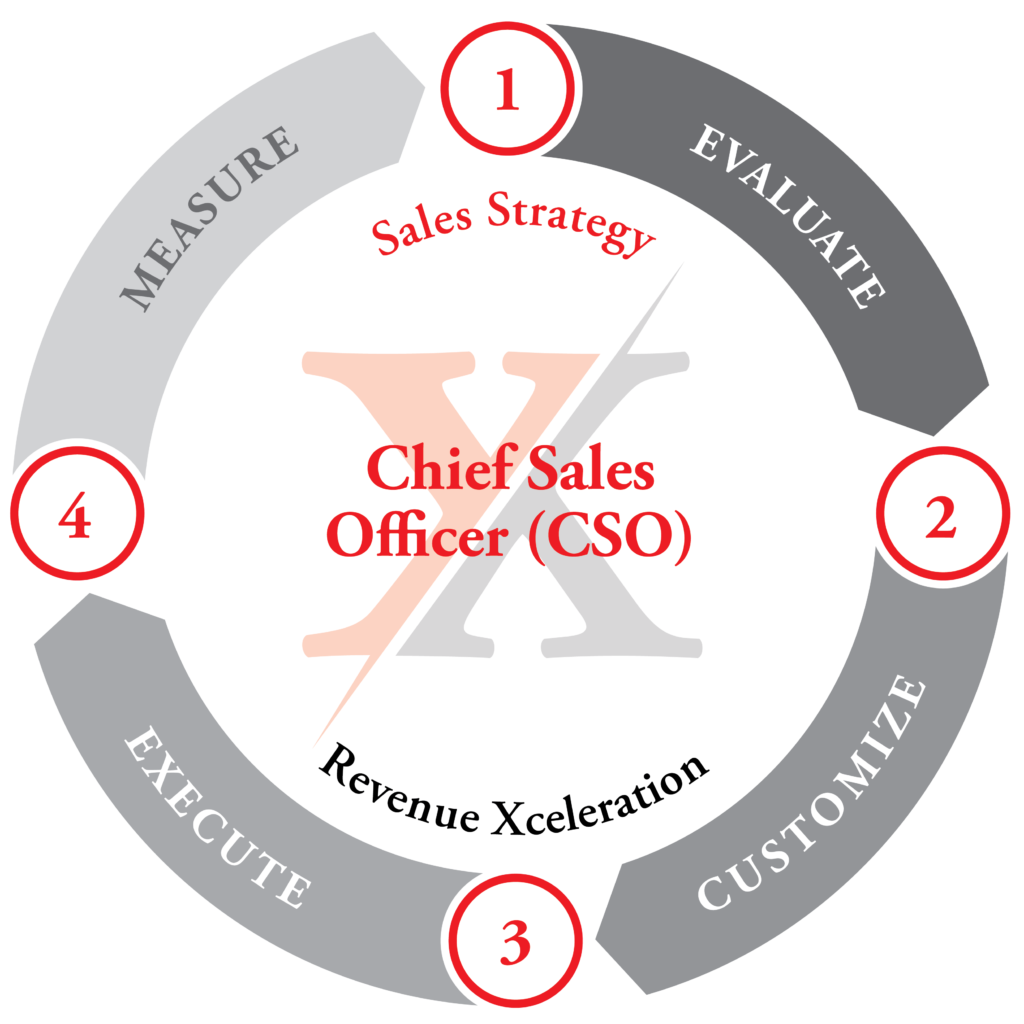 Xcelerate your sales with a fractional CSO!
Step 1: We'll evaluate your sales program and create a new target list and attack plan. Time frame: 2-4 weeks.
Step 2: We'll create a customized playbook with recommendations we can immediately implement. Time frame: 2 weeks.
Step 3: It's time to implement and execute the plan to create revenue. Time frame: Ongoing.
Step 4: Constantly measuring and analyzing, we'll pivot as appropriate to optimize our results—ultimately building an internal sales team. Time frame: Ongoing.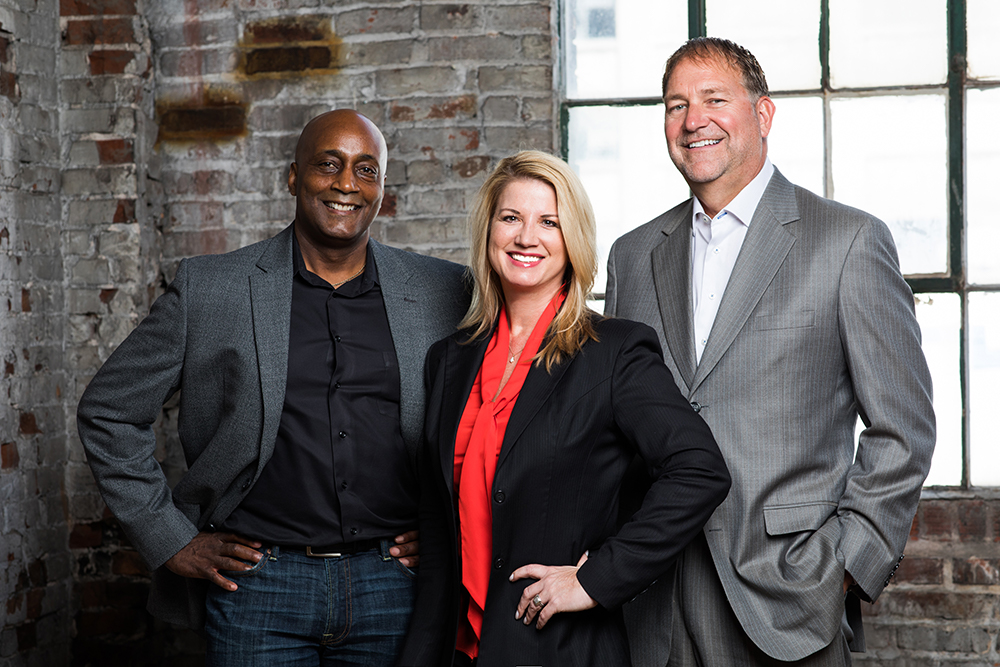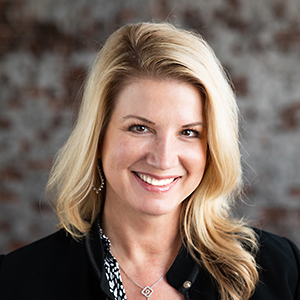 Melea McRae
Co-Founder, CEO
When you've been in your client's shoes, knowing what makes them tick and what it takes to move the needle comes naturally. Along with her unique perspective, clients have counted on the straightforward, "tell it like it is" approach. With more than 20 years of marketing experience ranging from leading internal marketing teams to building brands, her knowledge of marketing communications is anything but one-dimensional.
Melea has extensive experience leading client-facing marketing departments where she earned the reputation of an insightful brand strategist. Whether she's strengthening an existing brand or building a brand from the ground up, her ability to get to the heart of a client's business and establish a smart, strategic, fully integrated plan and push it forward is truly an asset.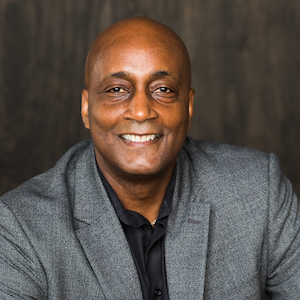 Hal Bentley
CSO
With more than 25 years in the software industry, Hal Bentley brings extensive sales and leadership experience to his role as Chief Sales Officer at Crux-Xcelerate. He's a believer in the power of building relationships and has successfully led the growth and expansion of sales at multiple organizations by becoming a true expert in the client's business.
Hal began his career at IBM, where he served in various sales positions for 15 years. He then spent seven years at Experian, leading sales for credit unions and commercial insurance, as well as building an enterprise sales team for data quality solutions at large financial and retail institutions. Most recently he served as VP of Sales at Lockpath, an enterprise risk and compliance solution for Fortune 1000 companies.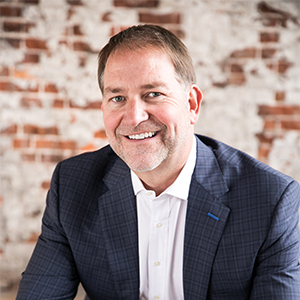 Rick Kahle
Co-Founder, Advisor
As co-founder and advisor to Crux-Xcelerate, Rick Kahle brings 30 years of sales, consulting and leadership experience to benefit clients.
The first 27 years of Rick's career were spent in executive sales and leadership positions in the commercial insurance brokerage and consulting industries—initially with the Kansas City office of Gallagher, then for nearly 15 years with Lockton Kansas City. His primary responsibilities included growing his own book of business (20%+ average/year), organically growing local office revenue (14%+ average/year) and collaborating with national peer leaders to grow the national practice (13%+ average/year).
Mahdi Fahda
Business Development Specialist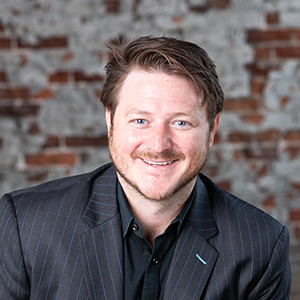 Shane Gordon
Business Development Specialist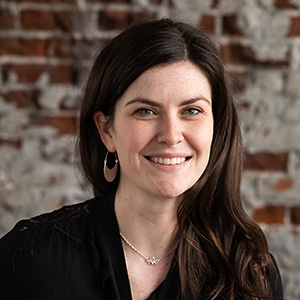 Allison Dotson
Office Manager