Our Approach
We've walked in your shoes, and we understand your pain.
Working with traditional advertising agencies is challenging. You know you need strong, strategic marketing, yet you're unclear how that investment will justify a return.
Thanks to our "un-agency" model, businesses and organizations now have a third option. Our "Door #3" hybrid model of outsourced marketing allows businesses an affordable way to gain senior-level talent while amortizing costs and reducing risk.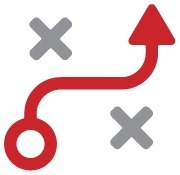 PLAN
We kick off each client engagement with in-depth research analysis to learn about your brand and
nail the messaging, compiling insights that fuel a quarterly road map with strategic marketing objectives and plan goals, realigning each quarter for the next 90-day period. Our deep dive goes much further than the typical agency research process to:
Define your brand identity
Create messaging that tells your story
Identify key differentiators
Develop your marketing road map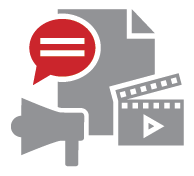 DO
Once our research is complete, we create ongoing deliverables and customized solutions for marketing, branding and communications monthly. Weekly check-ins and monthly leadership team meetings allow us to review progress and track analytics. We combine executive-level marketing and business strategy to:
Solve your marketing, communications and business development challenges
Position your business for growth
Increase brand awareness and elevate your brand
Execute on your road map, communicating every step of the way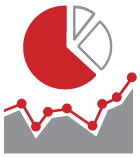 IMPROVE
We track and analyze data to assess your digital presence. Based on our insights, we'll make informed recommendations to improve your campaigns and fuel our strategies. Our digital and account teams will work closely with you to:
Establish metrics of success
Track and report our efforts
Develop and refine our strategies that ensure their effectiveness
Continually communicate results
With Crux you gain a proactive team with expertise in every marketing discipline that prides itself on consistency, communication and collaboration.
Everything you need, nothing you don't.