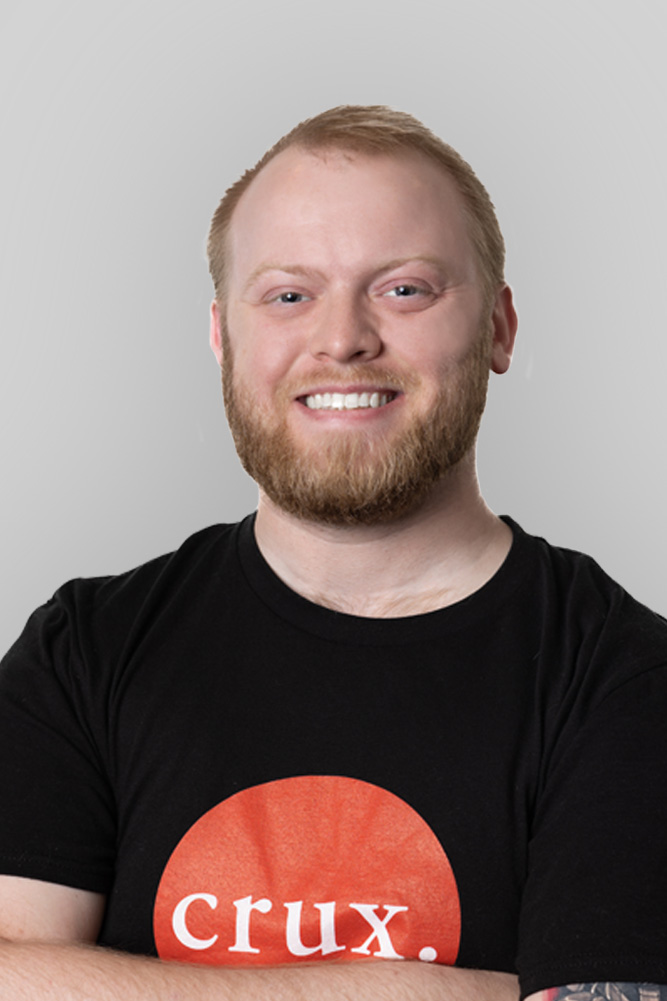 TRISTAN VAN HOOK
IT Specialist
Computers are Tristan's passion, and he always knew his world would revolve around them, starting from the early days when he would fix computers and learn how software worked with his grandparents.
Tristan brings a high level of competency in computer skills and customer service to his role at Crux. Mac or Windows, hardware repair or network troubleshooting, his expertise is both broad and comprehensive. Previously, he served as a technical consultant with Heartland Macs where he used his knowledge of computer hardware and software to make solutions that best fit customer's needs. Prior to that, he served as a retail sales consultant with AT&T where he honed his communications and problem-solving skills, troubleshooting devices and software for customers while building lasting professional rapport with his team.
Tristan and his high school sweetheart, Cassidy, have 3 dogs and a cat they call family. He's a major travel-holic and fuels his passion for playing soccer a few times a week.
"Critical thinking is not something you do once with an issue and then drop it. It requires that we update our knowledge as new information comes in."
EDUCATION
Associates in computer science from Metropolitan Community College with a Full-Stack Developer Certification from the University of Kansas.
FAVORITE KC SPOT
Children's Mercy Park