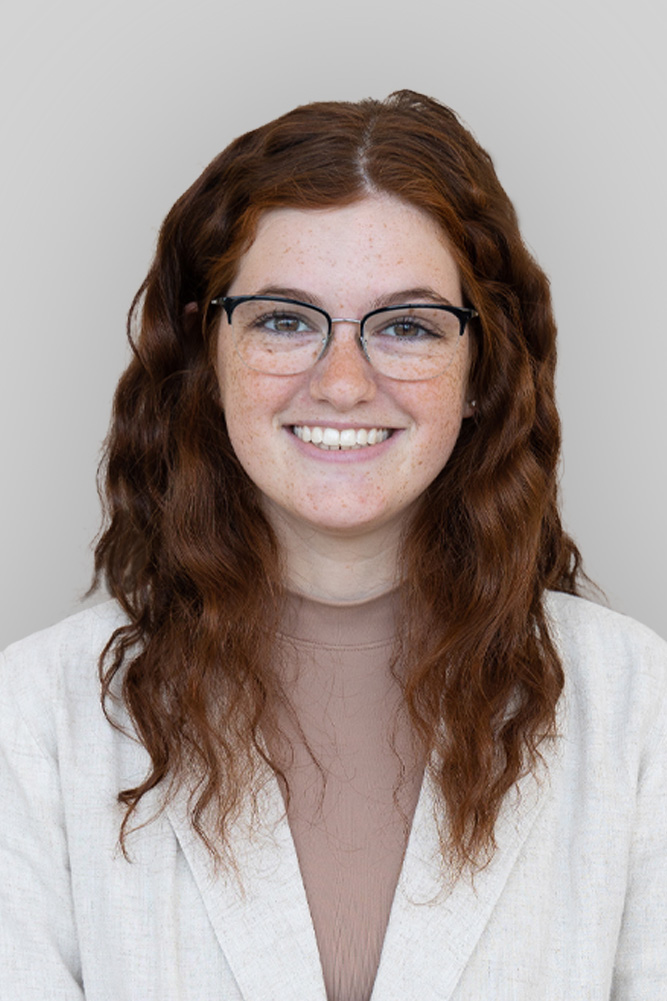 SYDNEY LIBOWITZ
Digital Marketing Specialist
Sydney may be a recent college graduate, but her understanding of PR extends far beyond her degree. From creating narratives and generating positive publicity to shaping public perception and driving business growth, Sydney has a knack for leveraging the principles of PR to increase brand awareness and exposure for clients.
A Crux intern-turned-employee and former Ferrellgas intern, Sydney has hands-on experience in developing PR, corporate communications, storytelling and brand awareness campaigns, increasing customer engagement, social media management and content creation. She's also put these skills to the test through board service. As Chief Communications Officer at Missouri State's Student Government Association, she headed the Communications Commission and communicated important updates through the organization's social channels, and as Public Relations Vice President at Gamma Phi Beta International Sorority's Delta Nu chapter, she directed social media presence and coordinated events.
Sydney is a "Swiftie" who loves baking, going to concerts and spending time with family—including her dog, Rudy, and her cat, Blue.
"I'm passionate about helping businesses grow and develop through all forms of digital marketing."
EDUCATION
Bachelor of Science in public relations from Missouri State University.
FAVORITE KC SPOT
Country Club Plaza