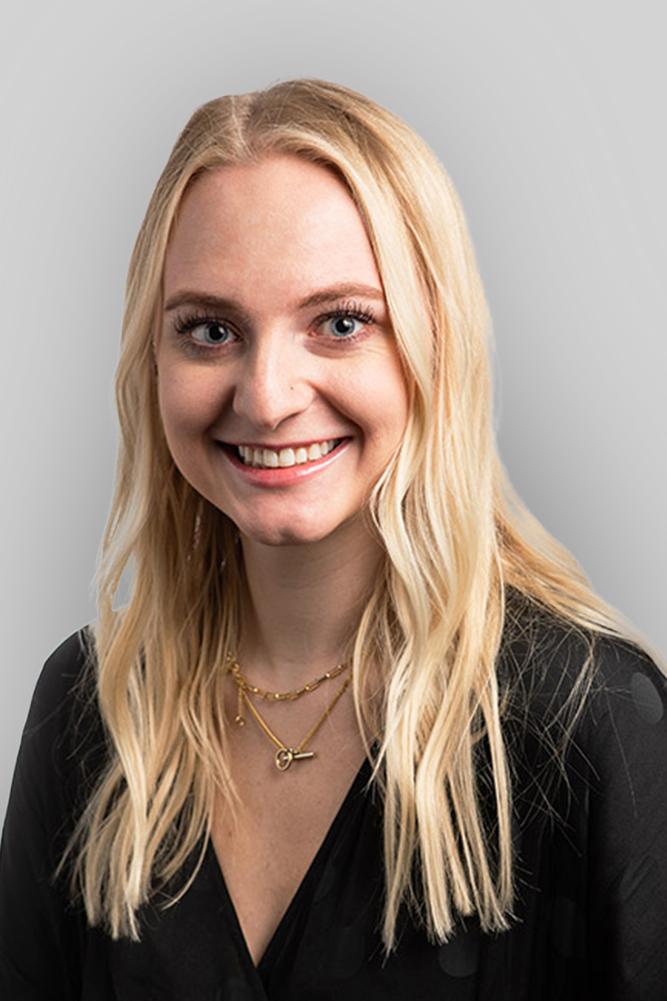 SYDNEY BAIRD
Graphic Designer
Sydney is a strategic problem-solver, using graphic design as a mechanism to visually merge ideas with the real world. With a background in photography and a passion for typography, Sydney is drawn to dynamic designs that inspire, giving the same attention to detail to any piece of collateral, large or small.
A Kansas Citian to her core, Sydney can be found cheering on the Chiefs, binging British reality shows or working in her basement letterpress studio.
"I strive for the 'aha' moments when the perfect solution is finally conceptualized and created."
EDUCATION
Bachelor of Fine Arts in visual communication with a minor in art history, Bachelor of Arts in professional writing with a minor in psychology from the University of Oklahoma.
FAVORITE KC SPOT
Arrowhead Stadium