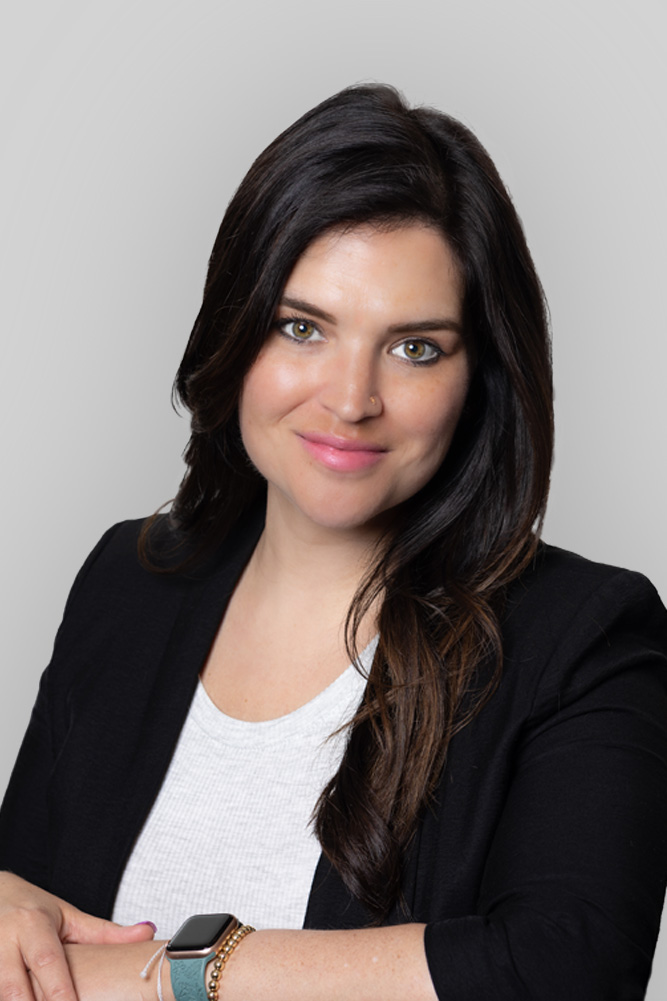 SAMANTHA O'BRIEN
Marketing Director
Samantha is a marketing and events professional with 10+ years of experience delivering solutions that drive positive business results.
Before joining Crux, Samantha provided daily oversight for multiple cross-discipline projects totaling over $3MM in revenue as a senior account manager at Merkle (formerly DEG). In this role, she also guided effective execution across several digital platforms concurrently based on clients' business needs and contributed to the creation of a transparent and collaborative culture between the internal team of associates and clients, resulting in $4MM in additional growth. Before that she served as a senior account manager with Red Fuse (VMLY&R) where she assisted with new product launches and go-to-market plans including consumer and professional media, in-clinic materials, and professional conferences. While with AMC Theatres, she worked with studios, developing, and implementing marketing programs and in-theatre events for over 350 theatres, increasing market share each quarter.
When she is not tackling marketing projects, Samantha can be found chasing after her three-year-old daughter, embarking on a new adventure with her husband, or walking with her two big dogs, Stella & Cruz. The Crux team also enjoys being on the receiving end of her delicious baking hobby!
"Today is the day!"
EDUCATION
Bachelor's in hotel & restaurant administration from University of Central Missouri.
FAVORITE KC SPOT
Unity Village