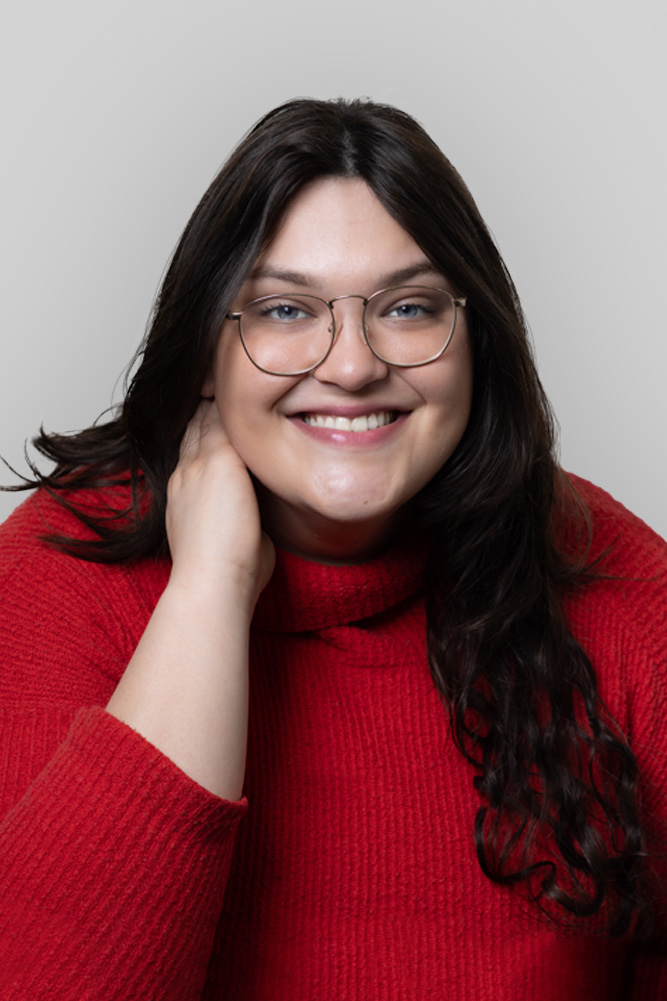 REGAN SMITH
Digital Marketing Analyst
Regan brings a creative approach to client engagement and a curiosity to the data strategies that help them win. Skilled in government relations, Regan brings a demonstrated history of working in the political organization industry, canvassing and policy analysis to her role at Crux.
Prior to joining the team, Regan served as a competitive analyst for AL Media Strategy where she tracked competitive spending in federal and statewide caucus races, offering in-depth and individualized analysis of client and opponent spending to lay the groundwork for opposition strategy. Prior to that, she served as constituent services coordinator for the Office of Governor Laura Kelly, managing all casework, drafting proclamations, and organizing proclamation and bill signing ceremonies. As a field representative for Progressive Turnout Project, she worked with state leadership to quantify voter data for the Northeast Kansas metro and facilitate data collection improvements for the next election cycle.
Though the data has her heart, Regan loves to get outside. She can be found hiking around northeast Kansas by day and binging a great tv series on Netflix by night.
"I'm passionate about transforming data into comprehensive strategy."
EDUCATION
Bachelor of Arts in political science with a minor in global and international studies from the University of Kansas.
FAVORITE KC SPOT
The Nelson lawn