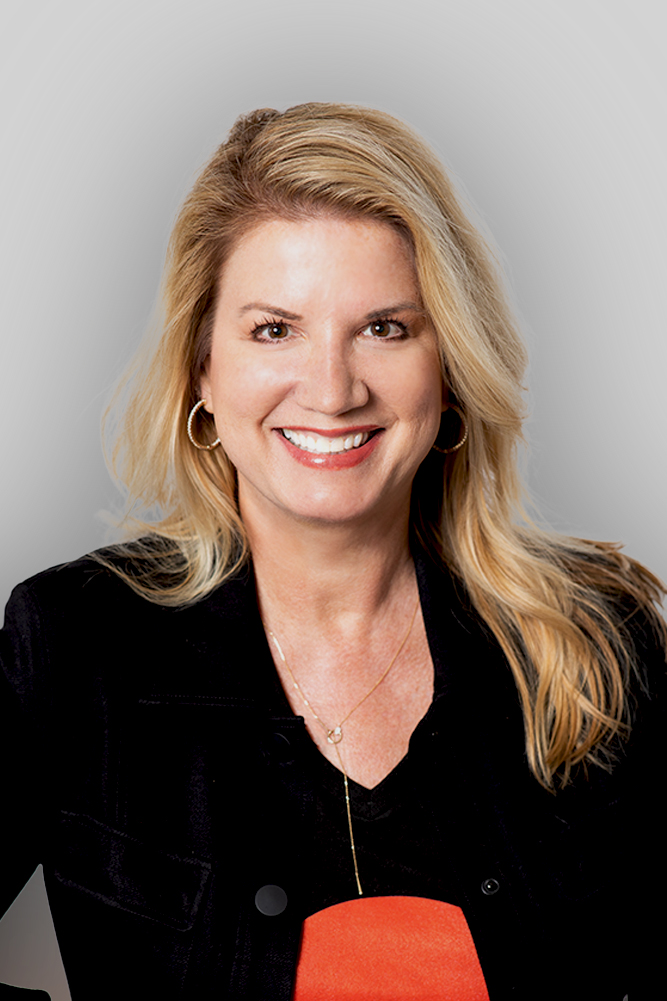 Melea McRae is a marketing strategist with 25+ years of B2B and B2C experience leading client-facing marketing departments, where she earned the reputation of an insightful brand strategist. Formerly the senior vice president and chief marketing officer at the Greater KC Chamber, she led the organization's marketing and business development efforts.
In July 2016, Melea made the entrepreneurial leap and launched her own marketing firm, Crux KC, a certified WBE providing in-house marketing, outsourced – the "un-agency" – for small to mid-sized clients, combining the leadership of a fractional CMO with a marketing-department-as-a-service model to provide simple, smart and affordable full-funnel marketing solutions. As founder and CEO, she builds marketing, communications and business development strategies for clients, while positioning them for sustainable growth. The Crux team of 40 then executes on those strategies.
In January 2019, she co-founded its sister company Crux-Xcelerate with an emphasis on sales coaching and leadership development paired with marketing to positively impact revenue growth.
Melea received her Executive MBA from Rockhurst University's Helzberg School of Management in 2020 and is a fellow in the Helzberg Entrepreneurial Mentorship Program (HEMP). She also serves on multiple boards in the region, including: vice chair of the Kansas City Repertory Theatre board of directors; Arvest Bank's Kansas City board of directors; the ECJC (Enterprising Center of Johnson County); Circle of Red supporting the American Heart Association and co-chairing the AHA's Go Red For Women event in 2023; the Children's Mercy Research Institute Advisory Council; and is a member of CEOs for Real World Learning, a collaboration among the Civic Council, KC Chamber, Aligned, Kauffman Foundation and KC Rising.
Melea is a member of the Forbes Communication Council and Kansas City Business Journal's 2021 Women Who Mean Business class and was a recipient of Enterprising Women Magazine's 2021 Enterprising Women of the Year Award. Crux KC was recently named to the Inc. 5000, a 2022 Kansas City Business Journal Champion of Business, a Greater KC Chamber of Commerce Top 10 Small Business for 2021 and 2022, and named to Kansas City Business Journal's Best Places to Work for 2021.
"The definition of Crux is the most important point, and we believe in getting to the point by providing exactly what our clients need to grow their business, increase engagement and elevate their brand from a marketing perspective, without any of the unnecessary fluff."
EDUCATION
Executive MBA from Rockhurst University's Helzberg School of Management; Bachelor of Science in business management with a minor in marketing from Webster University.