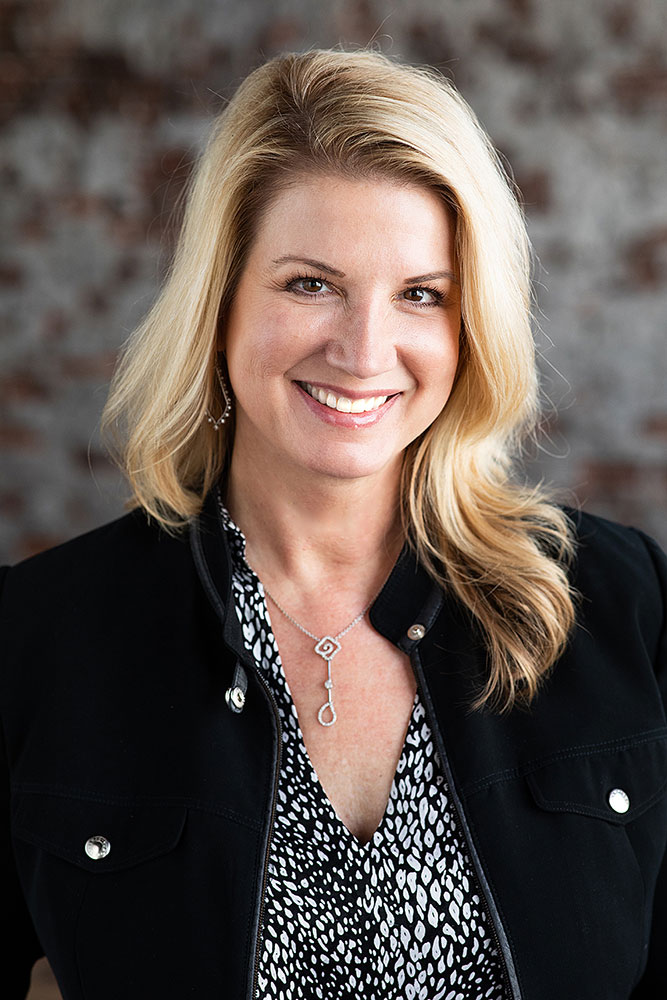 Melea McRae is a marketing strategist with 25+ years of B2B and B2C experience leading client-facing marketing departments, where she earned the reputation as an insightful brand strategist. Formerly the senior vice president and chief marketing officer at the KC Chamber, she led the organization's marketing, rebrand and business development efforts.
In July 2016, Melea made the entrepreneurial leap and launched her own marketing firm, Crux KC, providing an in-house marketing team, outsourced – the "un-agency" – for her small to mid-sized B2B clients. As founder and CEO, she builds marketing, communications and business development strategies for her clients, while positioning them for sustainable growth. In January 2019, Melea joined angel investor Rick Kahle in launching a sister company to Crux, appropriately named Crux-Xcelerate, with an emphasis on accelerating revenue for start-up and emerging businesses.
Melea currently serves on the Kansas City Repertory Theatre board of directors, executive committee and chairs the governance committee, the board of trustees for the National MS Society Mid-America Chapter, the CX Women to Watch advisory board and peer group, the marketing committee for the United Way of Greater Kansas City, the patron's committee for the Women's Foundation of Greater KC, and is a member of CEOs for Real World Learning, a collaboration among the Civic Council, KC Chamber, Aligned, Kauffman Foundation and KC Rising. Melea is a member of the Helzberg Entrepreneurial Mentorship Program (HEMP) Mentee Class of 2020.
"The definition of Crux is the most important point, and we believe in getting to the point by providing exactly what our clients need to grow their business, increase engagement and elevate their brand from a marketing perspective, without any of the unnecessary fluff."
EDUCATION
Executive MBA from Rockhurst University's Helzberg School of Management; Bachelor of Science in business management with a minor in marketing from Webster University.