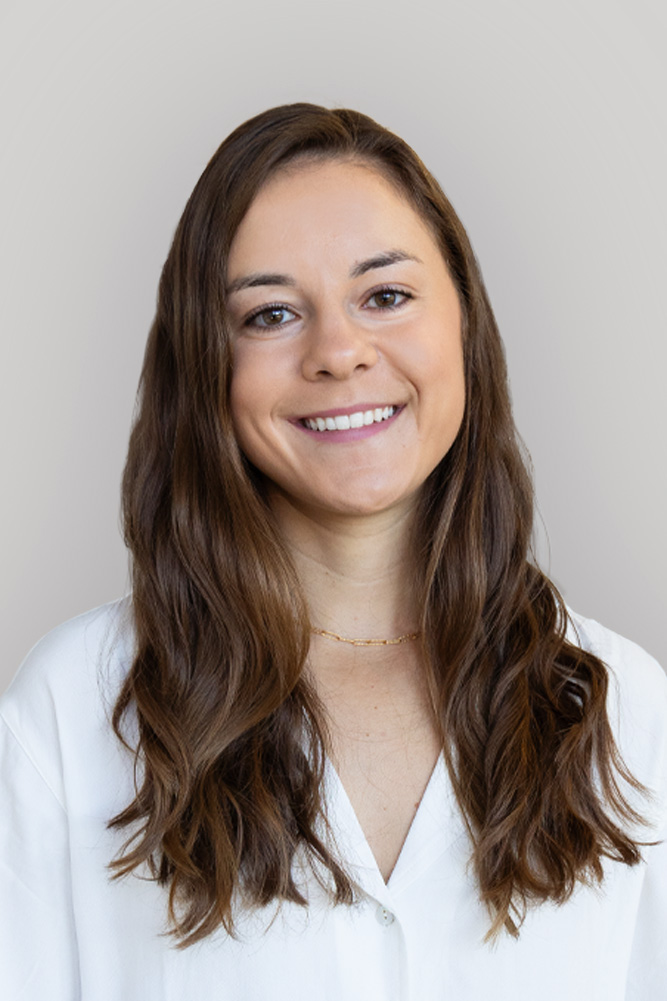 CHLOE KUCKELMAN
Associate Graphic Designer
Chloe Kuckelman is an artist, creator and maker specializing in graphic design. Within the field of design, she is passionate about logo and brand development, typography, illustration, and publication and packaging design. Chloe leans into ideation to create solutions for complex business problems through design.
Prior to joining Crux, Chloe worked as an intern at Let It Fly Media, where she designed posts and templates for social media, built pitch decks for clients, and created graphics for animations. Before that, she collaborated with copywriters, art directors and creative directors to create graphic content for clients as a shadow intern with MMGY Global.
A former Division I tennis player, Chloe enjoys spending her time running and hiking outside. When she isn't designing, she can often be found playing guitar and recording music in her makeshift recording studio.
"Creativity is seeing what others see and thinking what no one else ever thought."
– Albert Einstein
EDUCATION
Bachelor of Arts in graphic design from University of Nebraska—Lincoln.
FAVORITE KC SPOT
City Market Farmer's Market