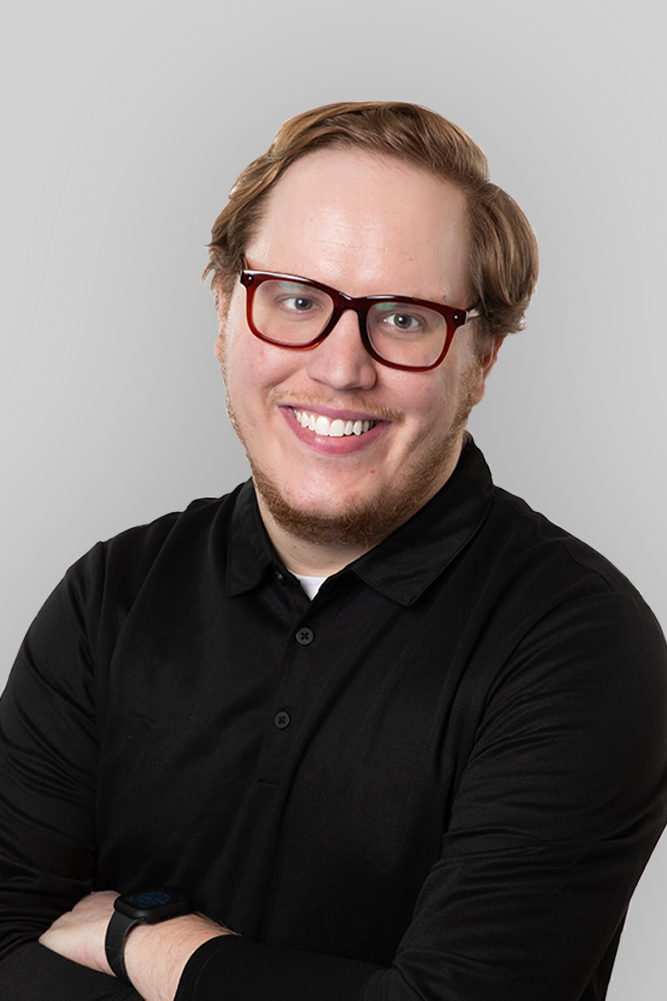 TAYLOR DIETTERICH
Art Director, Video & Motion Graphics
With more than a decade of experience in video, graphic design and motion graphics and a passion for storytelling, Taylor is an award-winning creative triple-threat with a knack for turning client visions into reality.
Prior to joining Crux, Taylor served as the creative services manager at Hutton—a design-build firm, headquartered in Wichita—where he produced marketing efforts across the print, video and motion graphics spectrum, communicating and implementing strategic media to portray company values and culture. Taylor is a strong player-coach who's done freelance work throughout the Midwest for nearly a decade and has served as a graduate teaching assistant and lecturer at Wichita State University, where he taught public speaking and digital media courses while assisting in the branding, graphic design and outreach for the Elliott School of Communication. His work has earned him various awards across both the print design and video production spectrum.
When he's not behind the camera, Taylor can be found playing guitar, spending time with his girlfriend and family, or watching the "latest/greatest" indie film.
"Whether it's design, photography or cinematography, good stories are the key to a successful marketing piece."
EDUCATION
Master of Arts in communication and Bachelor of Arts in communication with an emphasis in visual arts from Wichita State University.

FAVORITE KC SPOT
The Midland