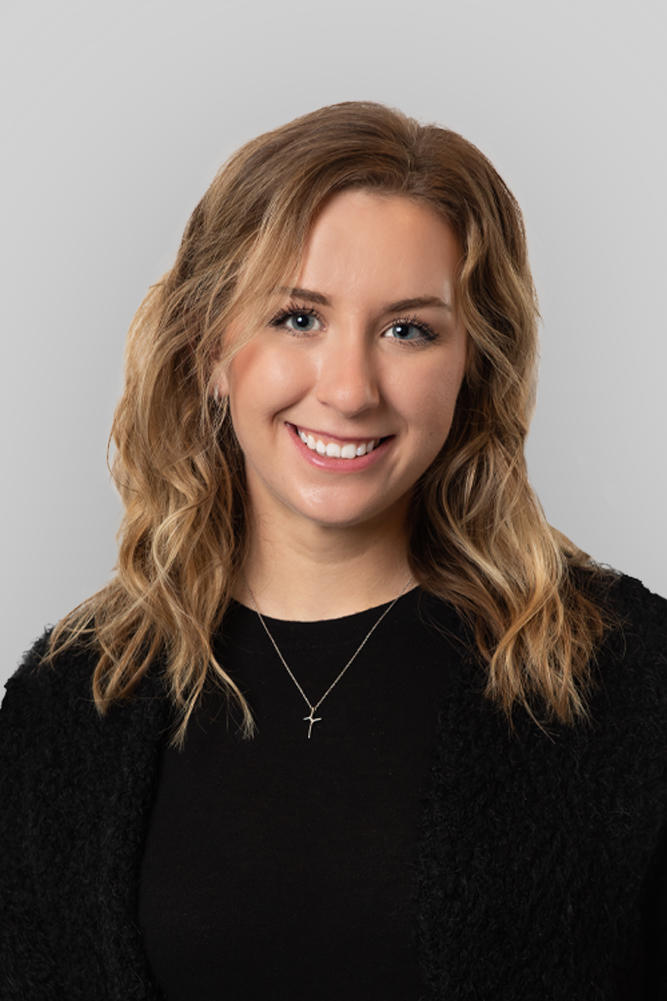 SYDNEY WILDE
Account Coordinator
Sydney is a passionate, avid learner driven to make an impact. Organized, creative and solutions-oriented, Sydney prides herself in providing clarity around objectives and timelines to ensure projects are completed in a timely manner.
Before she joined the Crux team, Sydney served as a consultant for lost account holder services at Empower Retirement where she collated account participant data, collaborated with marketing production teams to organize print mailer and email campaigns, and managed projects seamlessly from inception through completion. While at Rockhurst University, Sydney oversaw social projects including media day for student athletes, creating engaging visual content for Instagram and Twitter accounts.
Sydney is a shutterbug who enjoys shooting pictures for Instagram and websites. When she's not in the office or uncapping a lens, she can be found playing piano or participating in recreational sports leagues.
"Approaching my work with an open mind is vital. I'm always ready to learn something new."
EDUCATION
Bachelor of Science in marketing from Rockhurst University.

FAVORITE KC SPOT
West Bottoms