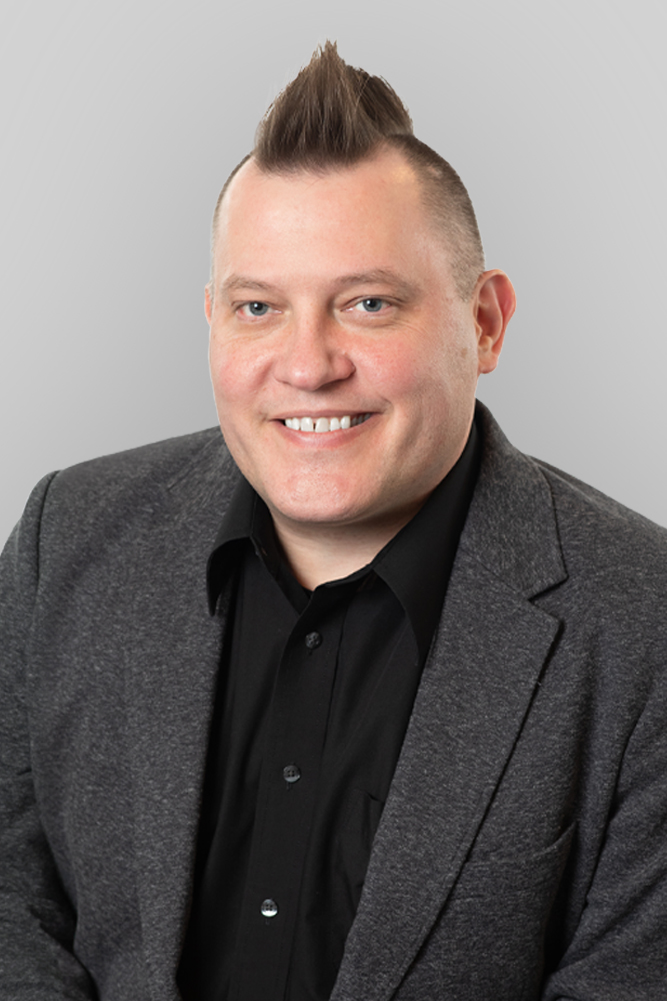 SHAUN FRIESEN
Art Director
For more than two decades, Shaun has used his formal art and design education to create visual branding to help businesses grow and thrive. From corporate logos, signage and apparel to websites, email marketing and 3D modeling and photorealistic renderings for product conceptualization, Shaun's experience is both versatile and inspiring.
Building a brand isn't easy, and it's more than just a new logo. Through his freelance design company, Morehawk Design + Apparel, Shaun has helped clients understand the different elements used to communicate with target audiences, share their mission and differentiate from the competition. He also founded Straight Shot VR in 2020 and served as creative director at Accessible Technologies, Inc. for nearly six years where he specialized in web design, print design, brand and identity work.
When he's not creating visual branding to help businesses grow, Shaun can be found VR gaming and spending time with his dogs, a Dutch Shepard named Sydney Rose and an American Eskimo mix named Neo.
"Your mentality is your reality. Emotions and reactions are just constructs of your mind. They are important and inform your experience–but they don't need to control you."
EDUCATION
Bachelor of Fine Arts in visual communications/graphic design from The University of Kansas.