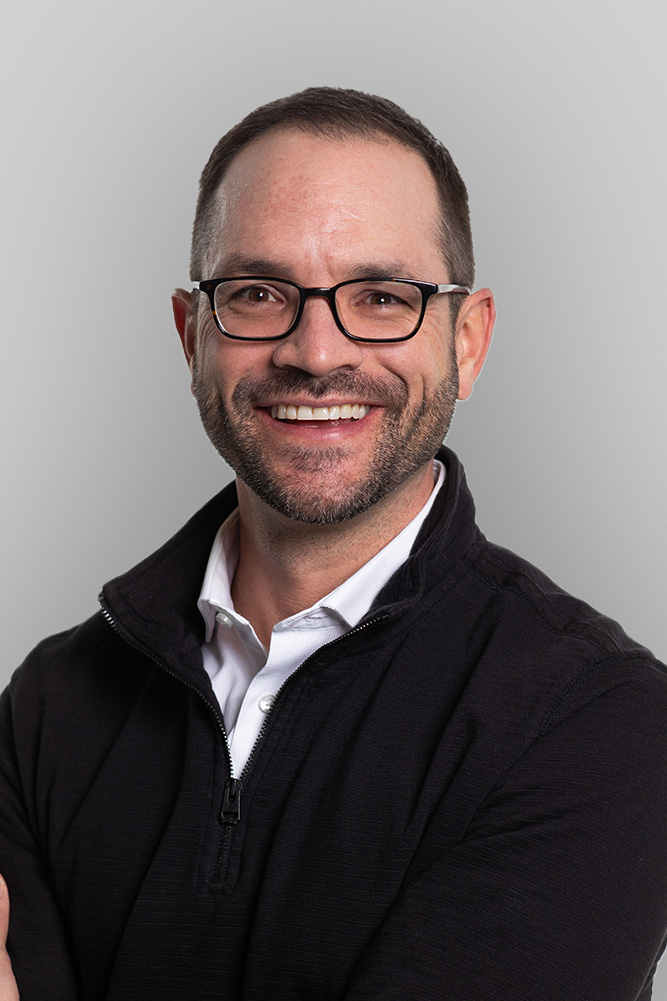 RYAN LECLUYSE
VP, Strategy & Innovation
Ryan has built his career leading teams in the challenging middle ground between technology design and business outcomes. A technology translator and visionary, Ryan has a knack for strategic planning, process optimization, data-driven insights, and interpreting the subtle nuances of user interface (UI) and user experience (UX).
Throughout his career, Ryan has led and developed teams, navigating the ever-changing digital landscape to develop talent, go-to-market and content strategies that will position companies for long-term success. His book of clients has spanned various industries and verticals, from startups to legacy healthcare brands, at companies like PlanetReuse, Legacy Touch, Cerner Corporation and most recently at GeekHive, which develops and implements game changing MarTech products and services.
When he's not analyzing marketing performance metrics, Ryan can be found coaching youth sports or spending time outdoors with family along the Rock Island Trail.
"I enjoy helping clients and team members define what they are great at and stay focused on it to achieve their goals."
EDUCATION
Bachelor of Science in marketing from Northwest Missouri State University.
FAVORITE KC SPOT
Longview Lake