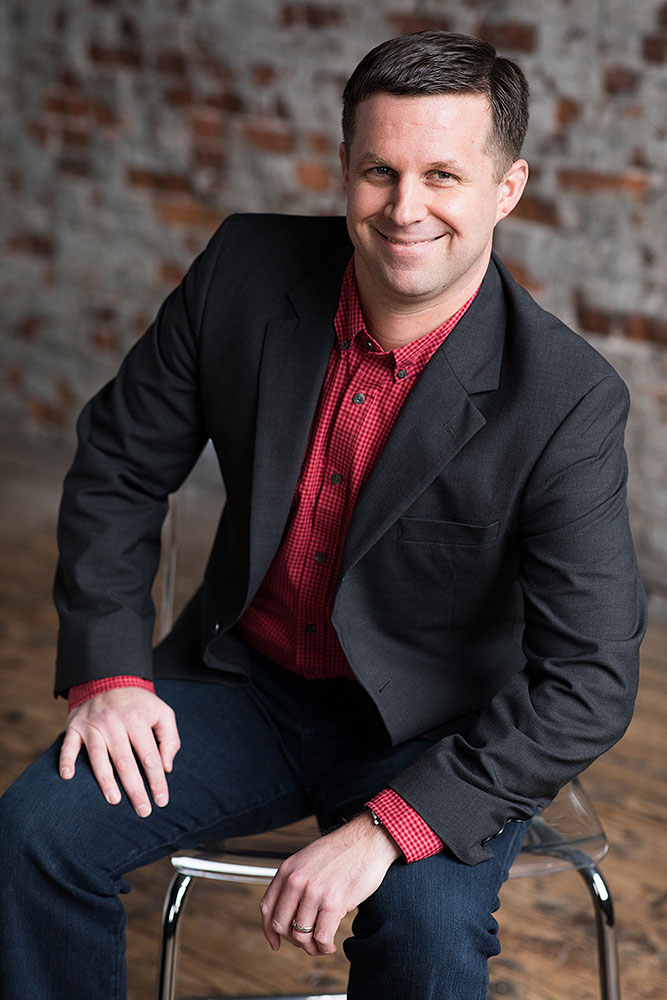 RYAN HEMBREE
VP, Creative
With more than 20 years of experience, Ryan is a jack-of-all-trades who's passionate about building brands and helping clients solve their creative and business challenges. Ryan leverages his strategic, creative and design thinking skills to provide unique solutions for clients' business needs.
Prior to joining Crux, Ryan built, operated and sold a successful brand and marketing firm for 16 years, where he served more than 100 clients throughout Kansas City and beyond. In 2006, he wrote and published The Complete Graphic Designer, and he's taught at the Kansas City Art Institute and the University of Missouri–Kansas City. He's also a frequent guest speaker at Johnson County Community College on the subject of branding.
A pop culture aficionado, Ryan always has a movie quote or song lyric for any occasion. He and his wife enjoy traveling with their children and aim to visit every continent—except Antarctica (for now).
"I am always asking 'What if' and imagining how things could be, instead of blindly accepting how they are."
EDUCATION
Master of Arts in design management and a Bachelor of Fine Arts in design from The University of Kansas.

FAVORITE KC SPOT
Sitting with a glass of wine on my back patio