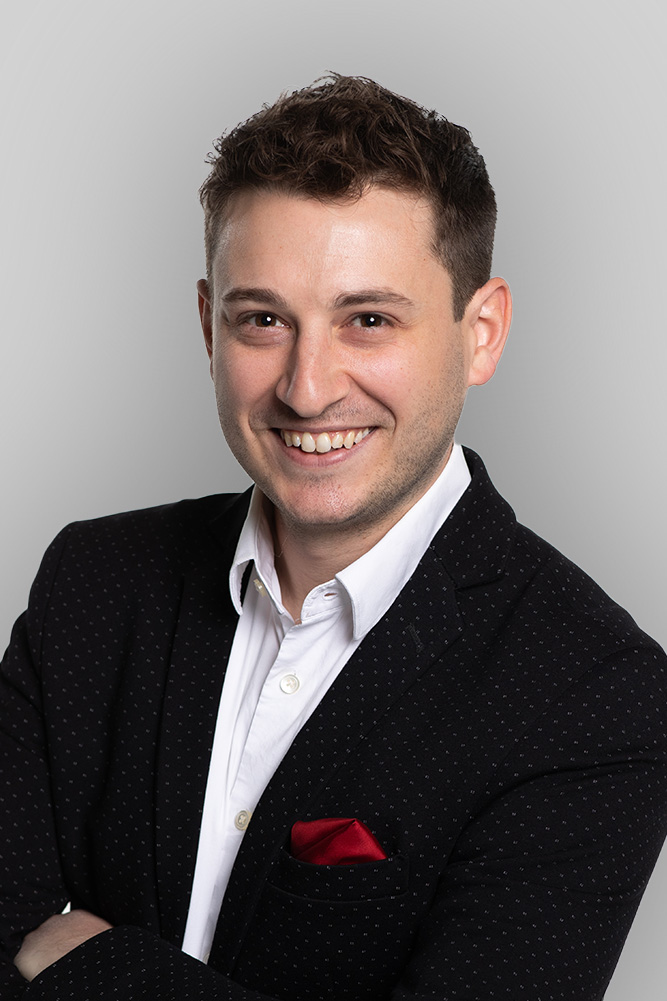 PATRICK JACQUINOT
Senior Marketing Director
Patrick dove into marketing after college, and he's never looked back. Armed with experience in CRM, E-commerce, project management, paid media management and digital tools, including WordPress, Shopify, Figma and Google Analytics, Patrick is driven to develop full-funnel, omnichannel marketing strategies that identify, nurture, convert and retain customers.
Patrick's previous roles at Odyssey Growth Group and Cerner Corporation focused on integrated marketing campaigns, client experience and engagement, and million-dollar digital ad spends across the United States, Canada and select European markets in a variety of industries. His passion for driving results that exceed client expectations, eagerness to learn and proven track record for scaling brands make him an asset to his clients' marketing teams.
When he's not forming content strategies or analyzing creative performance, Patrick can be found on Table Rock Lake with his family or cozying up with his two dogs and two cats.
"I have knack for creating marketing strategies that are true to brand and drive meaningful engagement."
EDUCATION
Bachelor of Science in business and marketing from the University of Kansas.
FAVORITE KC SPOT
Kauffman Center for the Performing Arts