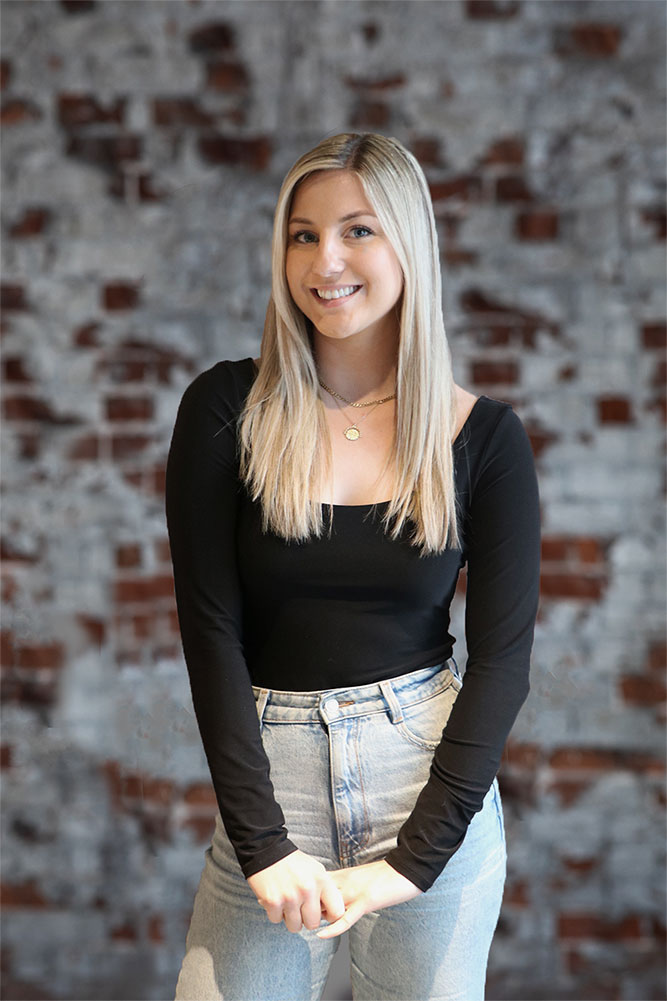 MEAGAN GARRETT
Graphic Designer
Megan is a recent visual communications graduate with an eye for detail and a vision for creativity. Specializing in branding, social media design and art direction, Meagan is thoughtful in her approach, from logo design and typography to branding and visual identity.
Meagan's unique approach allows her to create a wide range of deliverables for her clients, partnering with various internal and external teams to collaboratively create the best product possible.
When she's not reimagining and developing client brands, Meagan can be found in the great outdoors, hiking or paddle boarding, or watching movies with her family.
"I love helping clients stand out from the crowd. Developing their brands as they grow is extremely fulfilling."
EDUCATION
Bachelor's in visual communication from The University of Kansas and a certificate in entrepreneurship.

FAVORITE KC SPOT
Shawnee Mission Lake