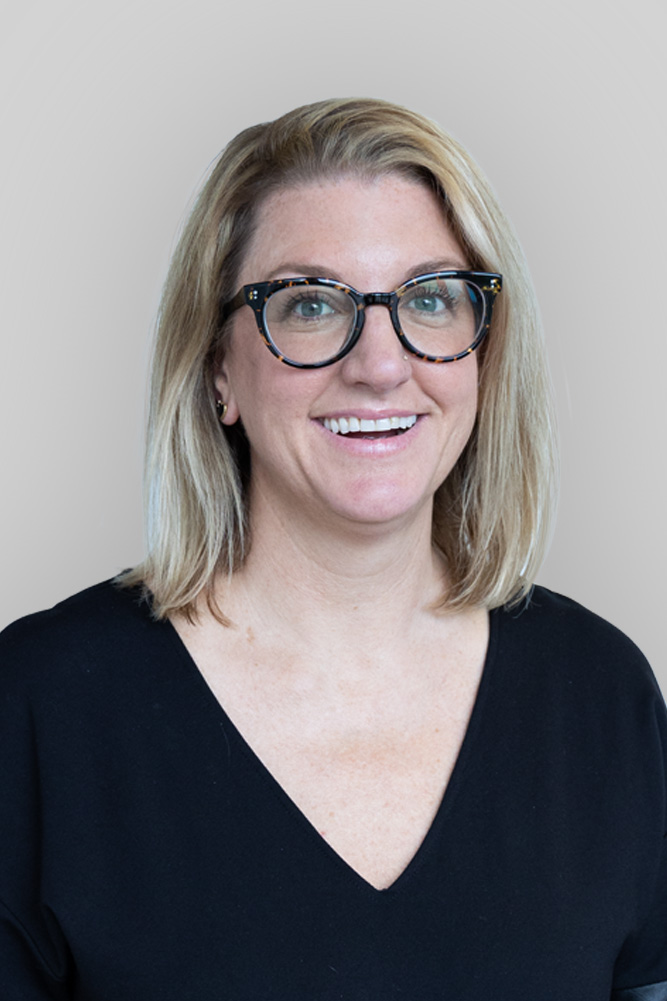 LINDSAY PETERS
Senior Marketing Director
Lindsay is passionate about bringing brands to life with clear insight and engaging content, seamlessly supporting both the client brand and consumer experience. From project management and strategic planning to problem solving and storytelling, Lindsay leverages a valuable blend of design and content generation experience to deliver cohesive solutions, remaining calm and committed to results, even under tight and ever-changing deadlines.
Lindsay leverages creative collaborations to orchestrate compelling brands and creative strategies with a background in nonprofit, retail, healthcare, professional services, architecture and construction. Prior to joining Crux, she developed brand identities, collateral and brand messaging for a portfolio of businesses and individuals as a freelance consultant. Prior to freelance her experience includes marketing department process and strategy development, leading comprehensive rebrands and the development and presentation of customized marketing collateral and sales enablement tools for the architecture and interior design industry.
When she's not blending design, strategy and content creation to deliver cohesive solutions, Lindsay can be found reading, riding her bike, baking, or spending time with family and friends.
"Take time to make it meaningful."
EDUCATION
Bachelor of Science in criminal justice from Wichita State University, E-Cornell degree in data science with SQL & Tableau Certificate.
FAVORITE KC SPOT
Love Lock Bridge