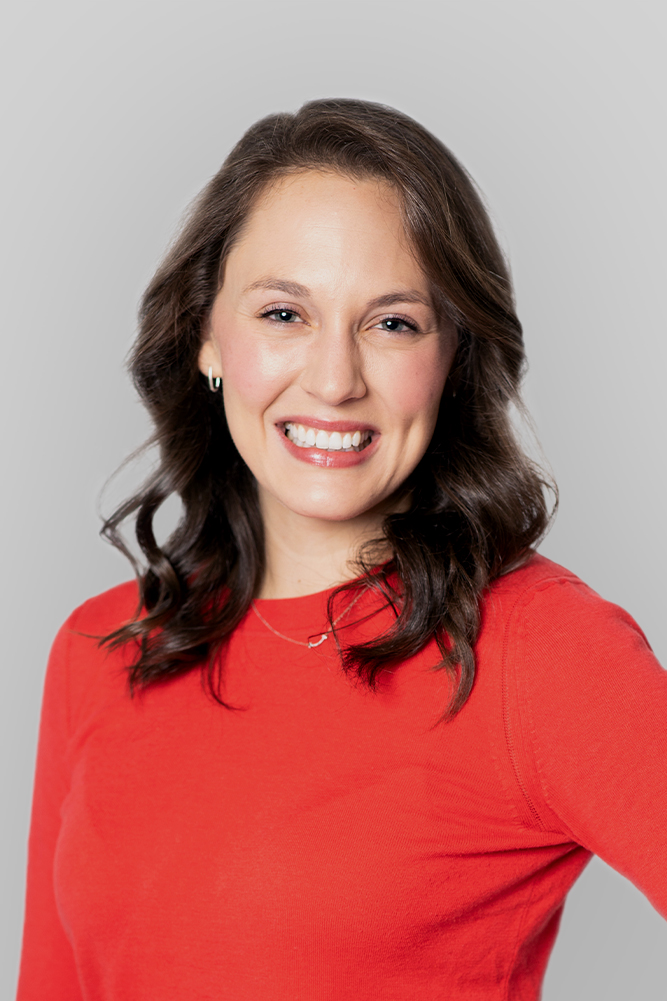 KELLY BURT
Account Director & Writer
Kelly is a marketing professional guided by a love of storytelling. Obsessed with AP Style and artful coordination, Kelly expertly balances the nuances of account and resource management with brand amplification and execution, ensuring all tactics lead back to a clients' "why."
Before joining Crux, Kelly served as marketing manager at the Kauffman Center, where she managed performance promotion and asset coordination, as well as outbound copy and messaging, including emails, press releases and social media copy. Before that she worked in influencer travel marketing at Travel Mindset and iExplore in Chicago after three years at Kansas City Public Television, where she managed productions and oversaw content across their three brands.
When she's not obliterating all uses of Oxford commas, Kelly loves running and exercising, testing out new restaurants and bars with her wife, or binge-watching TV on the couch alongside her three dogs (two beagles and a husky).
"The "why" behind marketing is where the magic begins."
EDUCATION
Bachelor of Science and Bachelor of Arts in journalism and political science, respectively, from The University of Kansas.

FAVORITE KC SPOT
J. Rieger & Co.