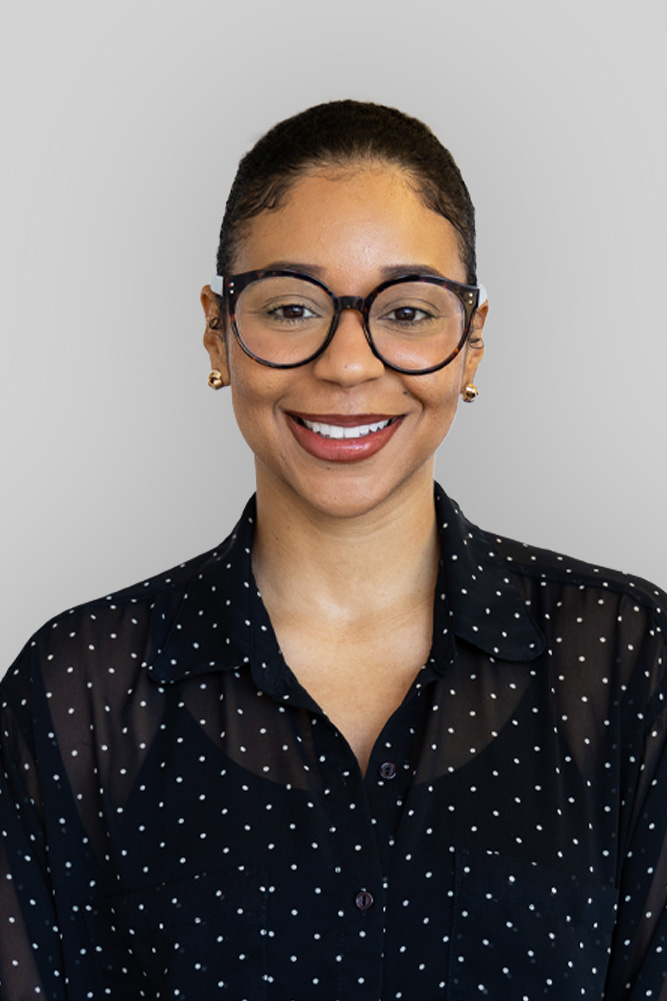 JASMINE JACKSON
Content Manager
Jasmine is a passionate communications expert with a proven track record of delivering effective solutions in digital marketing, social media and public relations.
Throughout the past decade, she's demonstrated leadership in times of high demand and during challenging business experiences. Before joining Crux, Jasmine served as public relations manager at VMLY&R where she wrote news releases, talking points and articles to promote client products and services; cultivated and maintained relationships with media contacts; leveraged Cision to track, monitor and report on campaign performance against KPIs; and supported client teams at trade shows, conferences and virtual events. Her background in education and news has shaped Jasmine's steady approach, allowing her to get right to the heart of any story to achieve optimal results.
When she isn't scheduling interviews or crafting copy, Jasmine can be found writing, traveling or cooking up something delicious.
"Authenticity always wins."
EDUCATION
Master of Business Administration and Bachelor of Art in communication studies from University of Missouri—Kansas City.
FAVORITE KC SPOT
Brookside