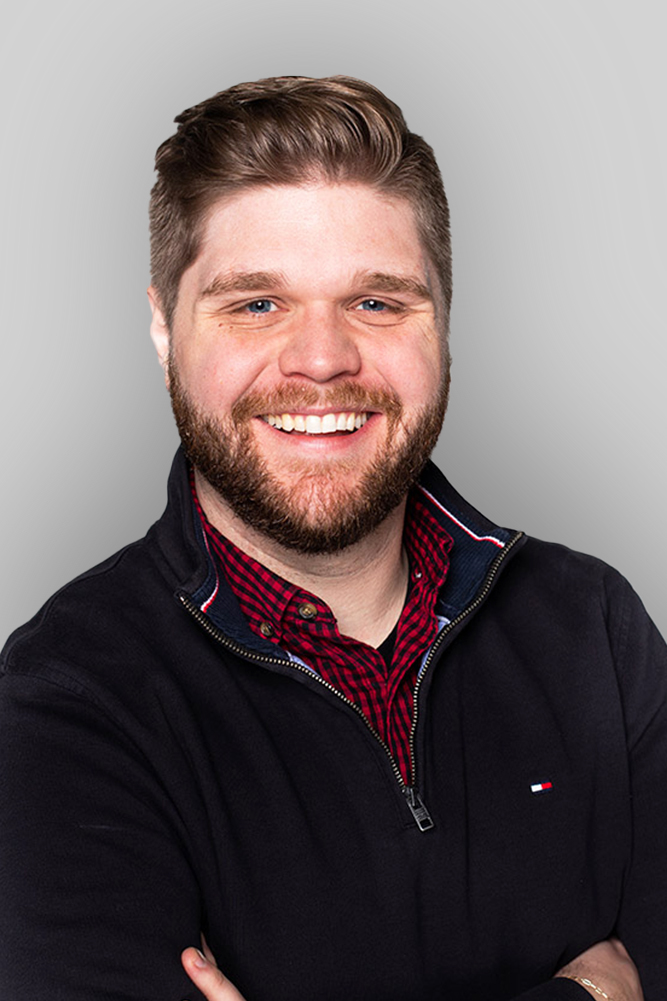 JAKE SWANEY
Culture Champion
A singer, dancer and actor, Jake is a skilled creative thinker (and triple threat) who uses his performance background to romance a brand. With a background in the arts, retail and food service, Jake brings a unique perspective to his B2B and B2C marketing strategies.
Whether he's building and executing targeted social media campaigns, developing content and email campaigns, or conducting market research to analyze trends and consumer behavior, Jake is meticulously working to exceed client expectations. He brings to Crux extensive experience in all aspects of digital marketing, including digital/print advertising, SEO, Google Analytics and cross-functional project management.
When he's not singing his clients' praises, Jake can be found traveling, catching a local theatre performance, or posting about his two French Bulldogs, Penelope and Theodore, on Instagram.
"I strive to make great things even better."
EDUCATION
Bachelor of Arts in communication studies from University of Missouri – Kansas City.

FAVORITE KC SPOT
Kauffman Memorial Garden