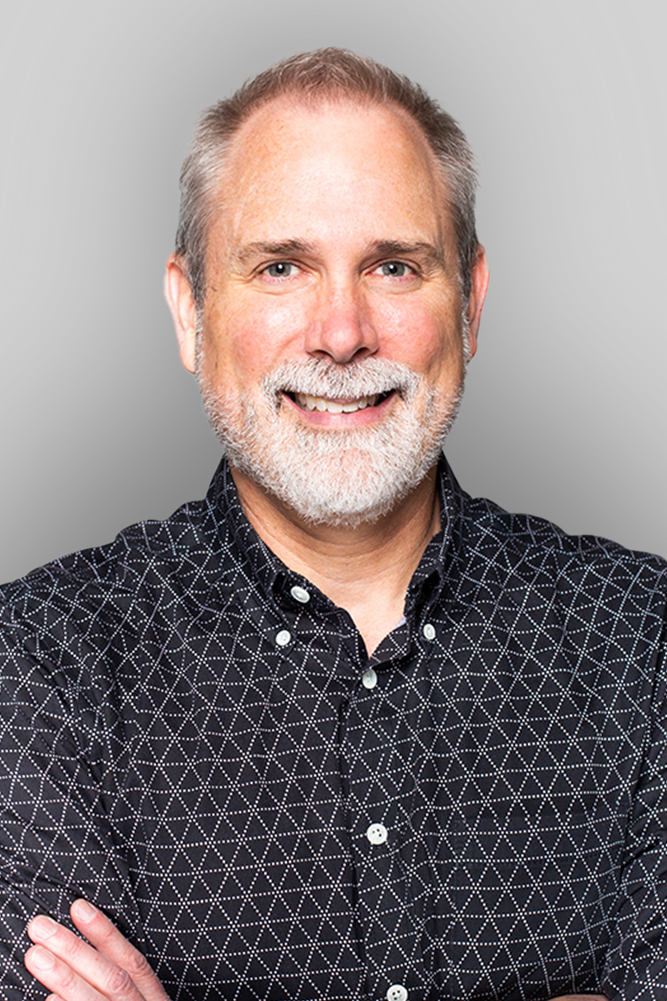 ETHAN WHITEHILL
President & CCO
Ethan has made a career out of building agencies and growing brands. He founded the firm Two West in 1997, running it as an independent shop for nearly 20 years before combining his firm with Sandbox and later MERGE, where he served as CMO for the AdAge Top 100 Agency. As an agency founder and entrepreneur, Ethan brings a business owner's mindset to marketing, working on a host of diverse brands, from packaged goods and professional services to hospitality and healthcare.
On a personal level, Ethan's been lauded for his entrepreneurship (Helzberg Entrepreneurial Mentoring Program), leadership (Ingram's 40 Under 40), innovation (Techweek 100) and industry expertise (Chief Marketer's Promo 100 and 2018 AAF KC Ad Professional of the Year). He's worked with many blue-chip clients, including American Century Investments, H&R Block, Hallmark, Holiday Inn, Time Warner, Sprint, T-Mobile, LG, John Deere, AMC Theatres, Yellow, Ferrellgas, and Abbott Nutrition. His client experience also counts favorite local brands and organizations The Roasterie, Helzberg Entrepreneurial Mentoring Program, UMKC Henry W. Bloch School of Management, Kauffman Fasttrac, Tippin's and Donutology.
Ethan's served on several non-profit boards, including KCPT/90.9 The Bridge, STEAM Studio, and DeLaSalle Charter High School, and he currently serves on the board of The Rabbit Hole, an experiential museum celebrating children's literature. A gearhead and adventurer at heart, Ethan has a (mostly) healthy obsession with vintage sports cars, rugged overlanding rigs and Italian motor scooters.
"Culture is the secret weapon of any successful agency."
EDUCATION
MBA from Baker University and a Bachelor of Arts from Westminster College in advertising and communications; graduate of the Kansas City World Trade Center's Globe Program.
FAVORITE KC SPOT
The Fuel House