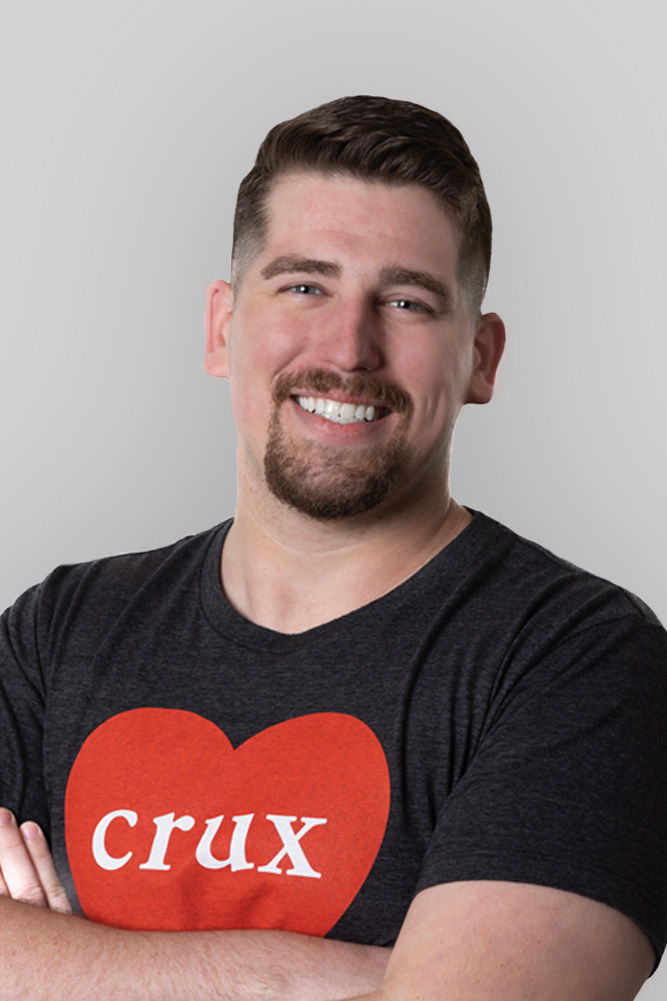 CODY CARNES
Graphic Designer
Friendly, honest and adaptable, Cody is one of the newest additions to Team Crux. A recent graduate of Northwest Missouri State University, Cody has worked with the university's Athletic Department, designing graphics for all sports, including player highlights and team accomplishments. Well-versed in social media engagement and promotional campaigns – and passionate about creating visuals that tell a strong brand story – Cody's skills translate seamlessly for clients across all industries.
When he's not in the office, Cody can be found out on the town or off the grid, hunting, fishing and camping in the great outdoors.
"I try to learn as much as I can from the people around me, and I try and find different ways of looking at things."
EDUCATION
Bachelor of Science in marketing from Northwest Missouri State University.
FAVORITE KC SPOT
Stuey McBrew's