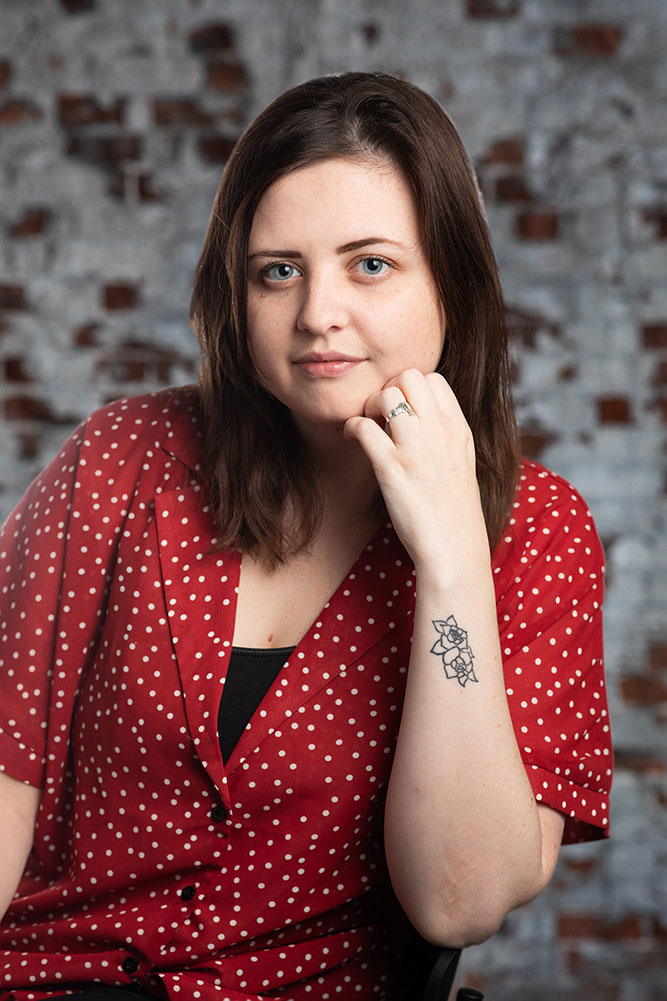 CLAIRE MARTIN
(She/Her)
PR & Content Manager
A card-carrying literary nerd, Claire's interest in marketing derives from a passion for narrative. A two-time grad from Creighton University, she received her bachelor's in English and journalism with a PR specialization, along with a master's in English (2018). Claire's background is widely assorted: While her first love was creative writing, she quickly jumped into the reporting and journalism world, and then into marketing. She has worked as a full-time staff reporter for a small-business magazine as well as a marketing and social media specialist for a local community bank.
A born-and-raised KC native, Claire spends her spare time reading, scouting out coffee spots and breweries, and photographing abandoned places. She has four children: her senior Golden retriever and three cats. Due to her split loyalties between English and journalism, she has a complicated relationship with the Oxford comma.
"I enjoy connecting with people and telling their stories."
EDUCATION
Master of English, Bachelor of English and Bachelor of Journalism (Public Relations) with a minor in Spanish/Hispanic Studies from Creighton University.

FAVORITE KC SPOT
The Nelson-Atkins