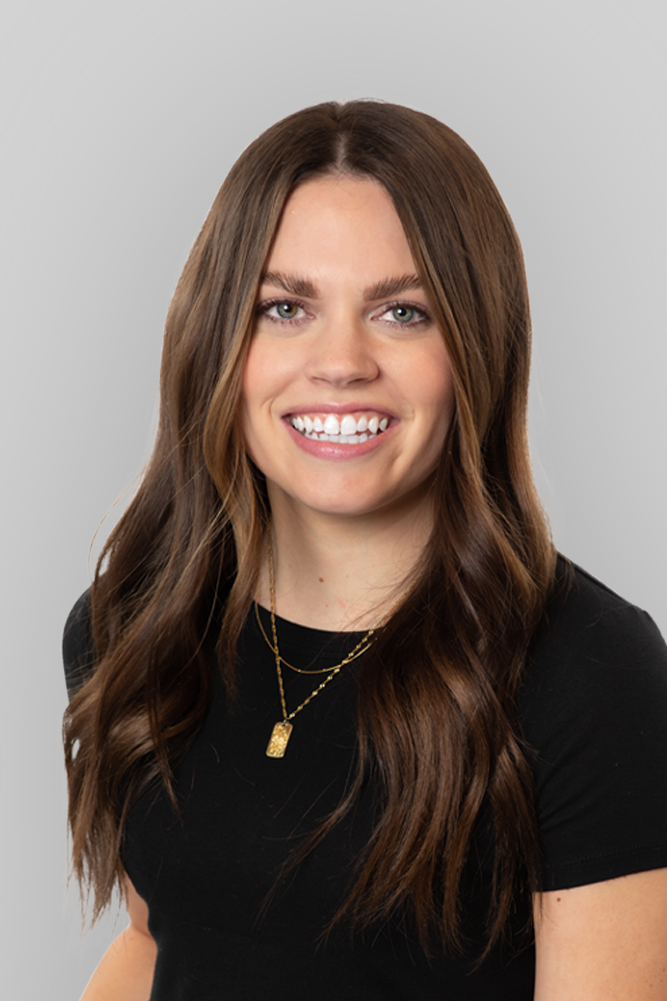 AMBER WRIGHT
Traffic Manager
An experienced account executive with a demonstrated history in social media, project management and account service, Amber is the salve that brings calm and order to the creative problem-solving process. Whether she's bridging inefficiencies or analyzing project workflow, Amber is the gatekeeper who ensures accuracy, timeliness and quality execution across teams.
Prior to joining Crux, Amber was an account executive and project manager at InQuest Marketing, creating project estimates, implementing project schedules and managing media trafficking for brands, including Mosaic Life Care, TouchNet, ECSI, Starlight Theatre, Horizon PSI, Simplifyy and Hawaiian Bros. Prior to that, she with Lundmark, managing accounts for Crown Center, Homeroom Health and Visit Santa Clarita.
Amber is on a mission to find the best cinnamon roll and breakfast sandwich in Kansas City, and when she's not cooking up something delicious, she can be found playing pickleball, engrossed in a Bravo show or drawing portraits for friends and family.
"Project management is like herding cattle: You need people with different personalities to go through one gate, but there must first be a process in place to guide the way."
EDUCATION
Bachelor of Journalism & Mass Communication in advertising and public relations from University of Nebraska–Lincoln.
FAVORITE KC SPOT
Mildred's