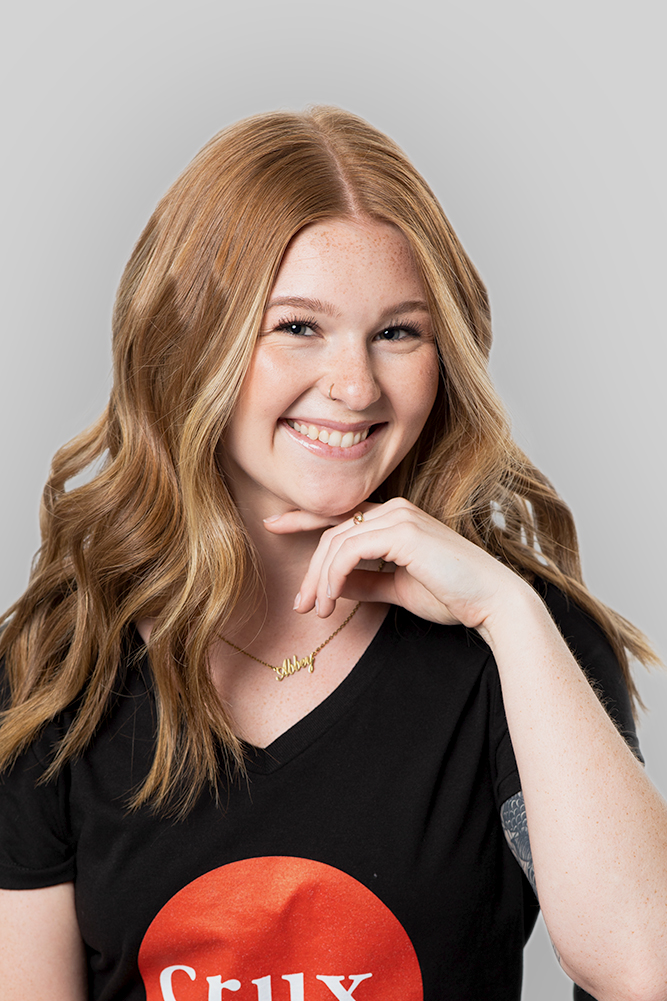 ABBEY MORGAN
Marketing Manager
Abbey is a passionate communications professional with a background in restaurant and hospitality. From content creation to strategic communications strategies, Abbey's marketing experience encompasses copywriting, brand design, social media management, reputation management and customer relations.
Abbey grew up in her parents' restaurant throughout the last decade, trying her hand at nearly every role – from server to hostess to cashier – and gaining appreciation for small business and entrepreneurship. Her eagerness to pick up a new task, coupled with her creativity make her a strong asset to Crux's account services team and its clients.
A self-declared foodie, Abbey loves testing out new recipes and visiting the newest restaurants in town. She can be found exploring the mountains in Telluride with her dog, Remy, or keeping pace in Zumba class.
"I'm passionate about producing meaningful work that exceeds my clients' goals."
EDUCATION
Bachelor of Arts in strategic communications with a minor in psychology from Wichita State University.