Founded in 1884, The Barstow School is a co-educational school where students in preschool through 12th grade develop in a challenging educational community. Barstow purchased a former Hy-Vee grocery store for its Innovation Campus, later dubbed IDEA Space KC. Once complete, it will become one of the largest centers for innovation, discovery, entrepreneurship and arts in the nation, serving as a community resource for students in the Kansas City metro to inspire and empower future workforces.
Barstow's marketing team was being pushed to its limits internally, and they knew they needed to make a marketing investment to help launch IDEA Space. The team brought in Crux to bring the center's brand to life while providing clarity around its messaging and positioning within the marketplace.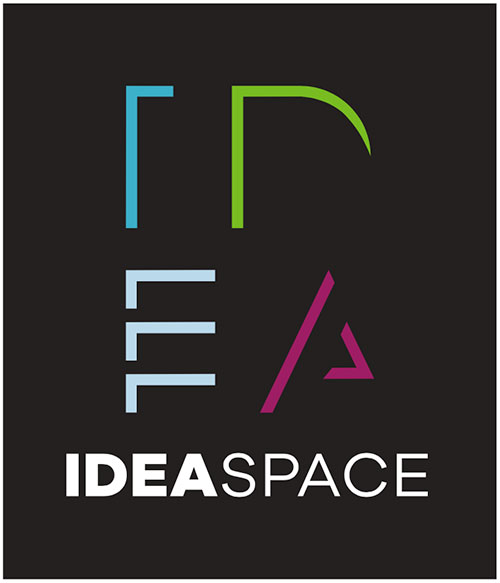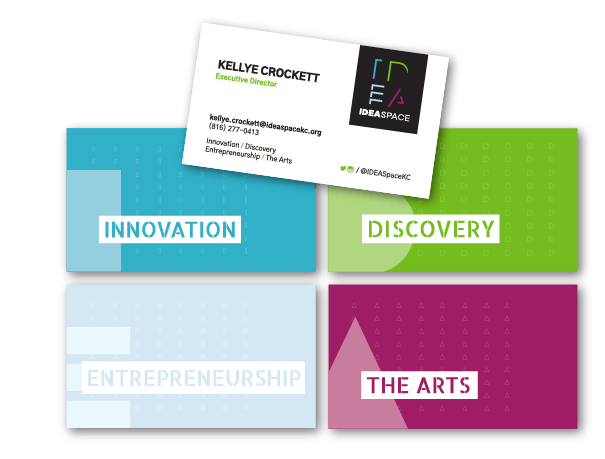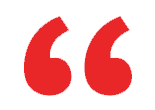 …working with Crux was an efficient way for us to develop a presence in a very cost-effective way… That launched us and allowed us to move forward.
Kellye Crockett, executive director, IDEA Space KC
Our Solution
Crux performed an extensive research audit including interviews with key stakeholders at Barstow and throughout the community. Crux engaged in a naming study which resulted in "IDEA Space KC, powered by Barstow," an acronym derived from the four areas of focus at the center: innovation, discovery, entrepreneurship and the arts. From there, brand messaging and a modern brand identity and color palette was developed.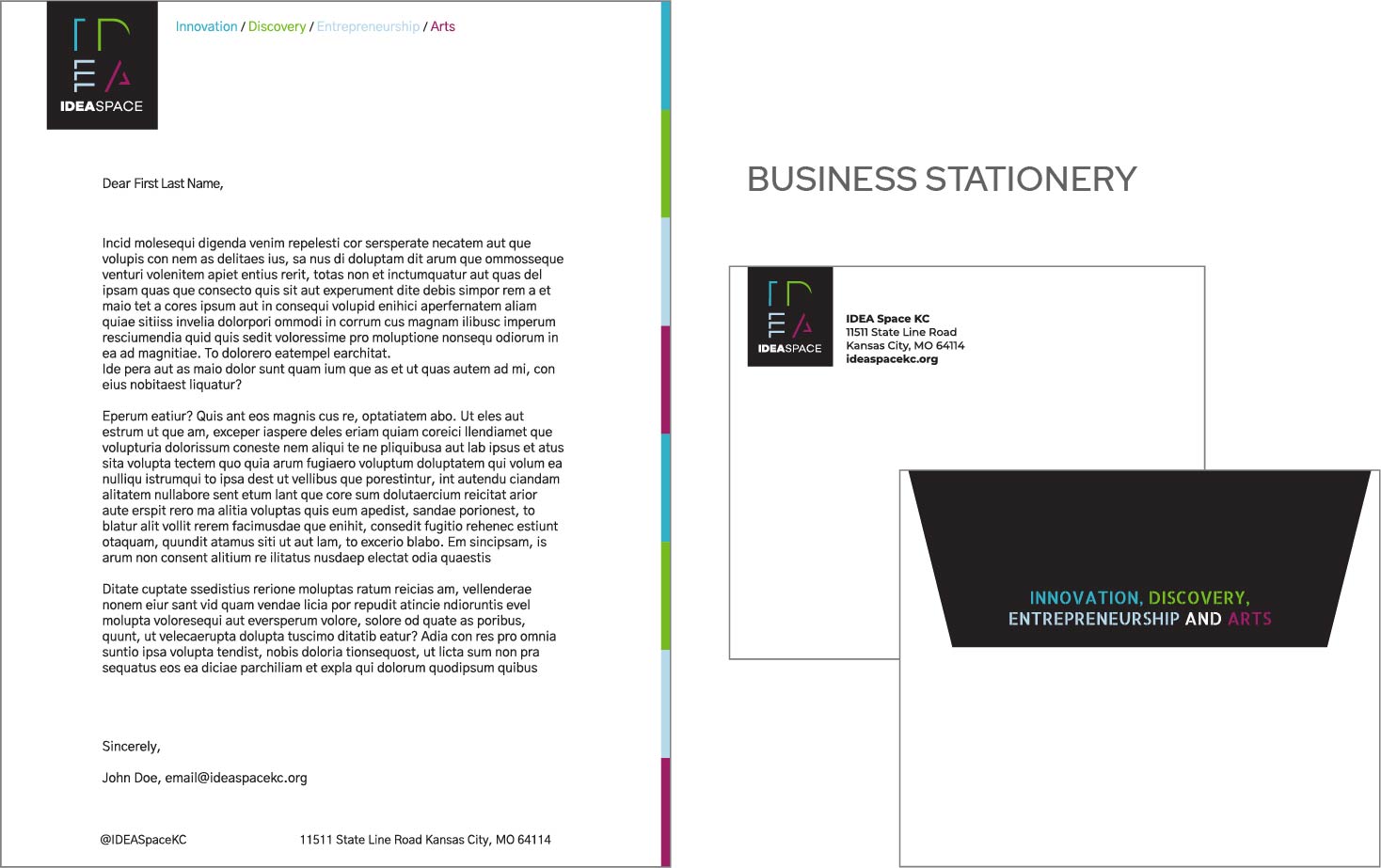 Deliverables Include:
Naming
Brand Identity & Messaging
Brand Guidelines
Branded Stationery
Fold-over Brochure
Website Landing Page
Social Media Identity & Strategy
Public Relations
Promotional Products
Fundraising
Marketing Booklet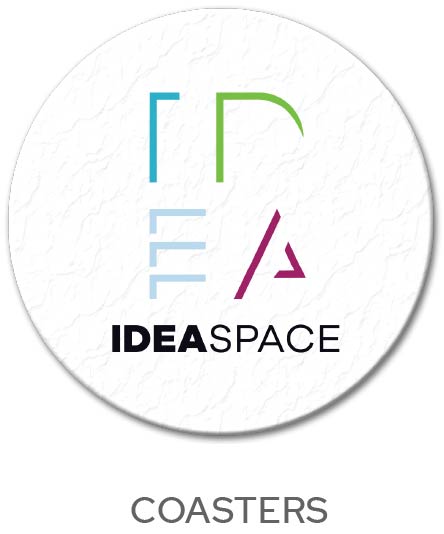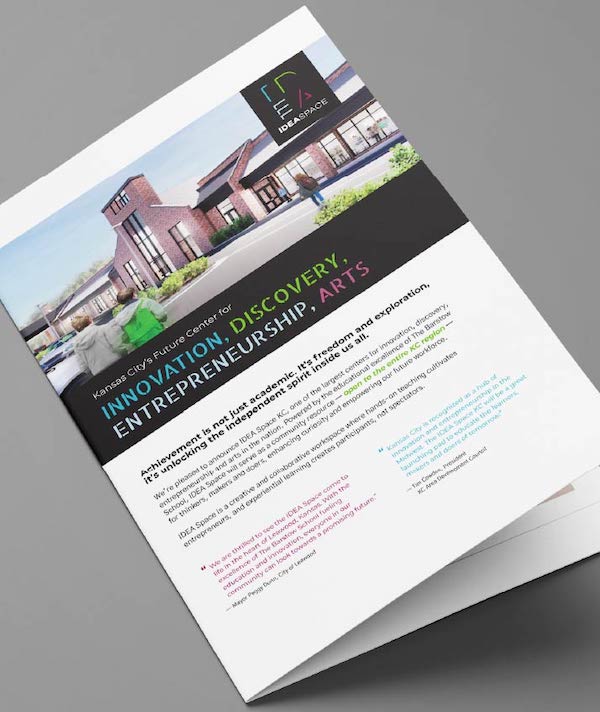 fold-over marketing brochure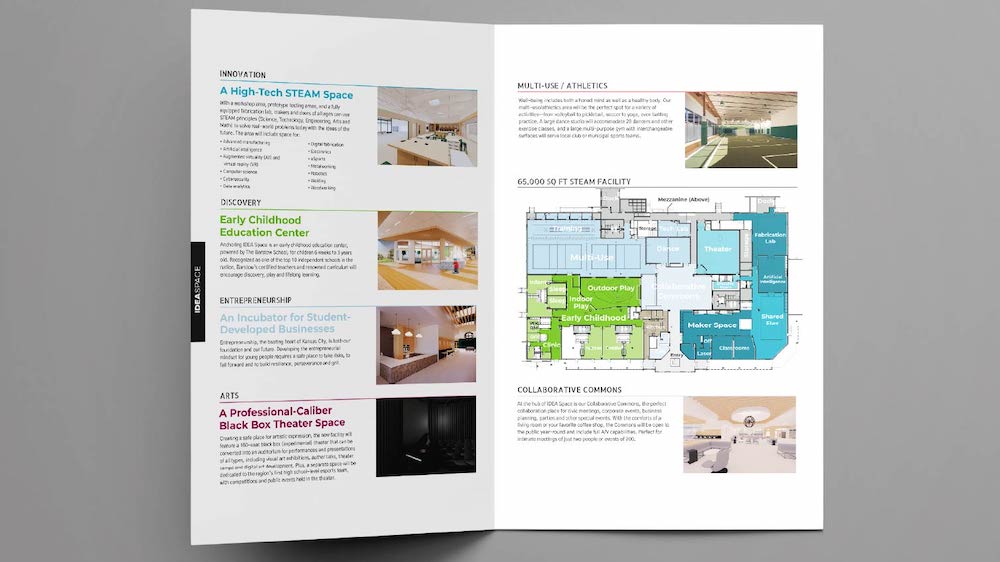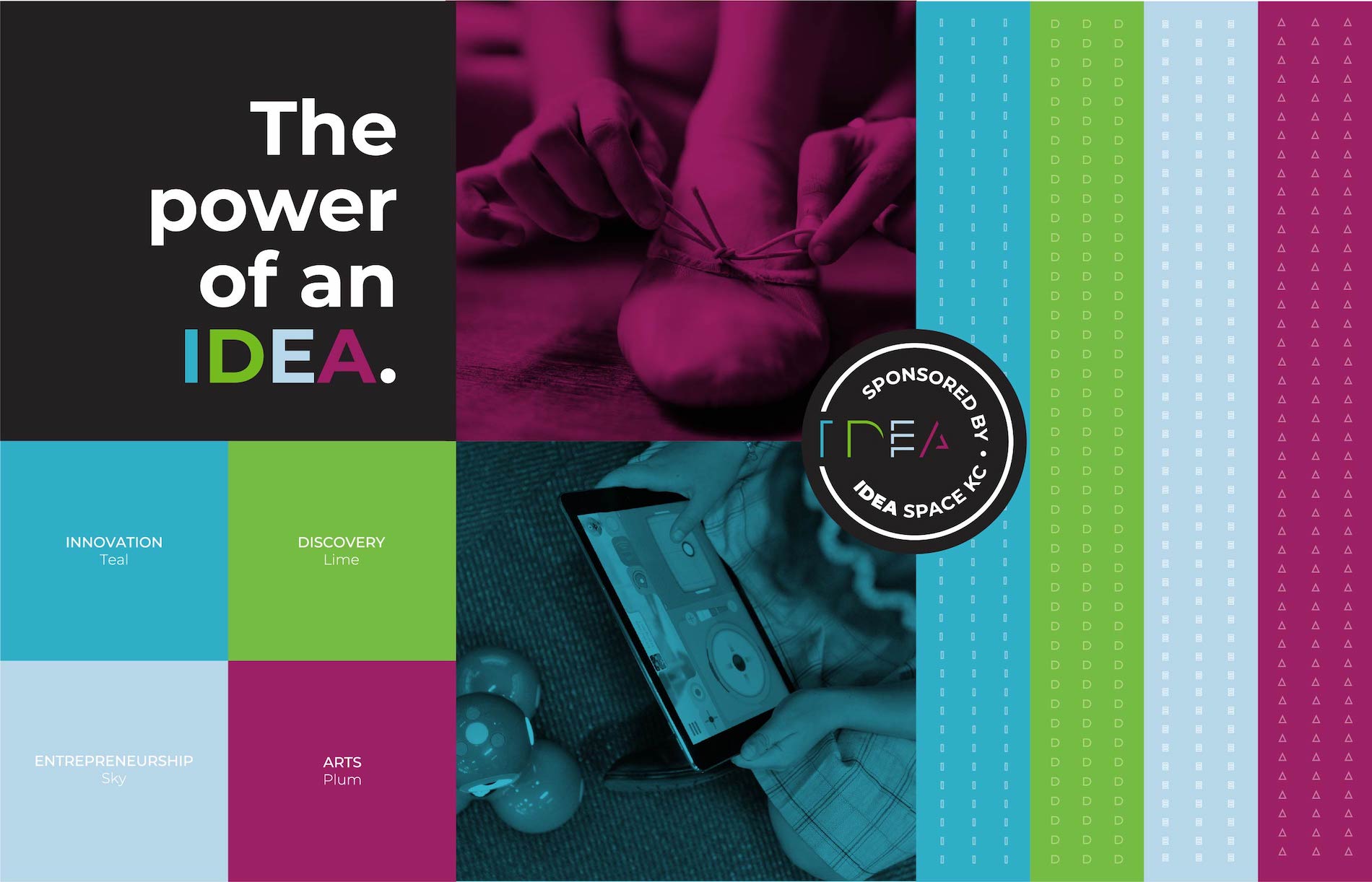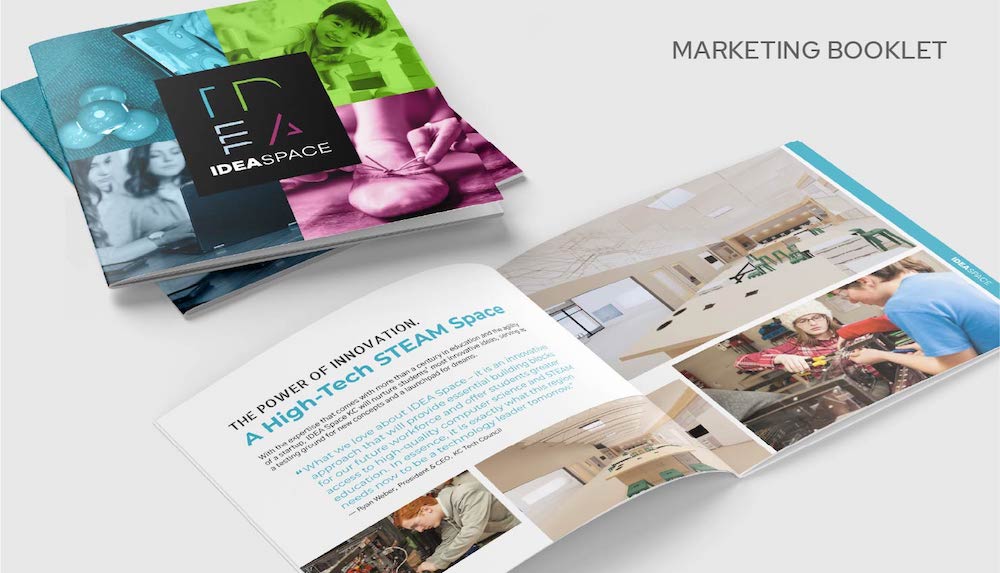 Crux brought the new brand to life with a full business system including business cards, letterhead, envelopes and notecards, as well as promotional items such as coasters, name tags and stickers. High-end marketing brochures and booklets were designed to raise awareness of the new campus and bolster fundraising efforts.
In addition, the Crux team developed IDEA Space's digital presence through a new website design, email templates and social media content. Updated brand messaging and imagery for each social platform, as well as content that fueled those channels and reinforced the IDEA Space brand and their key verticals were deployed.
Results
The internal team at Barstow was able to better support IDEA Space because of the heavy lifting Crux accomplished, setting their entire team up for success. The Crux team worked in tandem with IDEA Space to build the brand from the ground up while making some key introductions to help build the IDEA Space brand in the local Kansas City business community.
Crux was able to deliver everything their team needed to begin reaching out to businesses, foundations and the community, and creating community partnerships. The engaging, visual collateral continues to help their development team strike up conversations and increase awareness.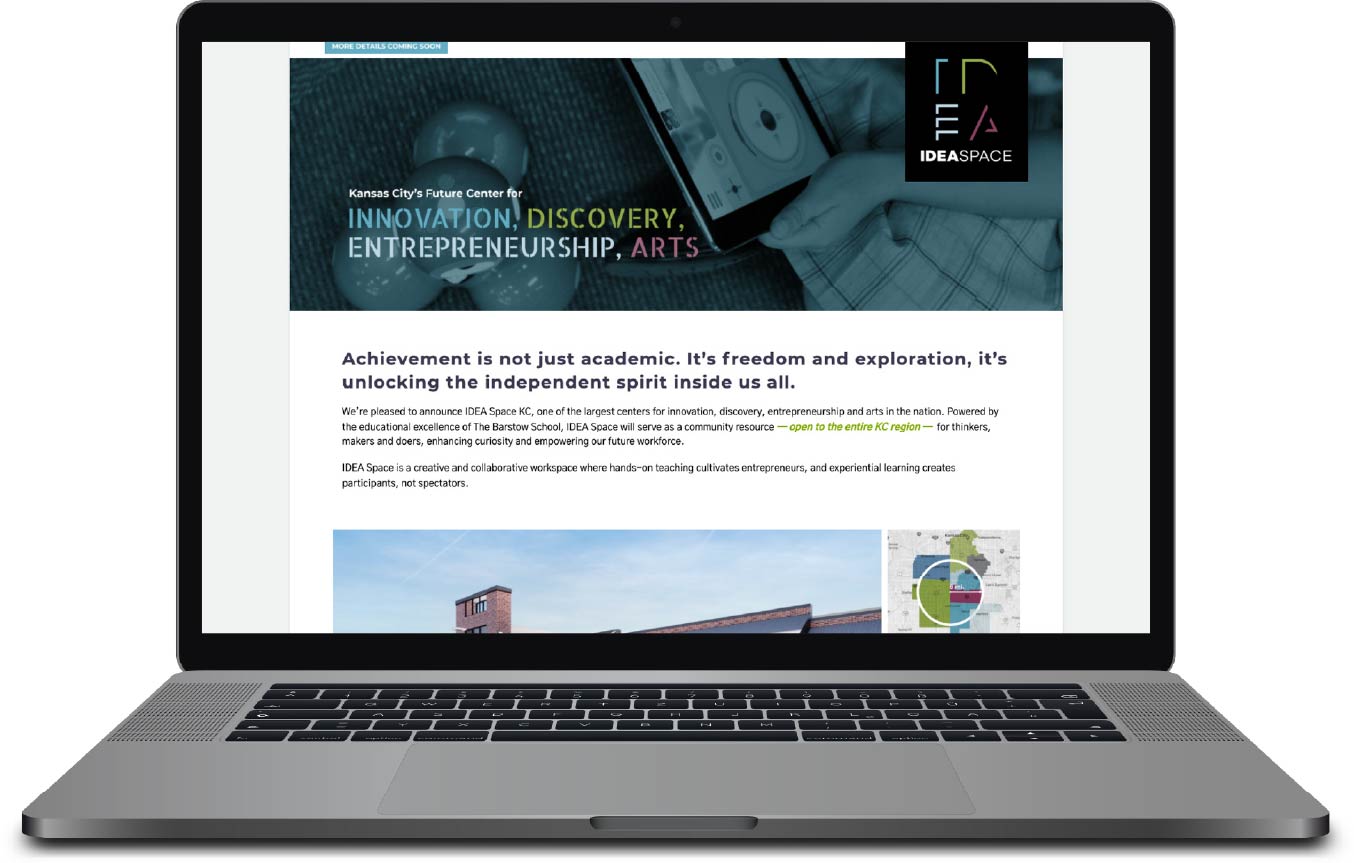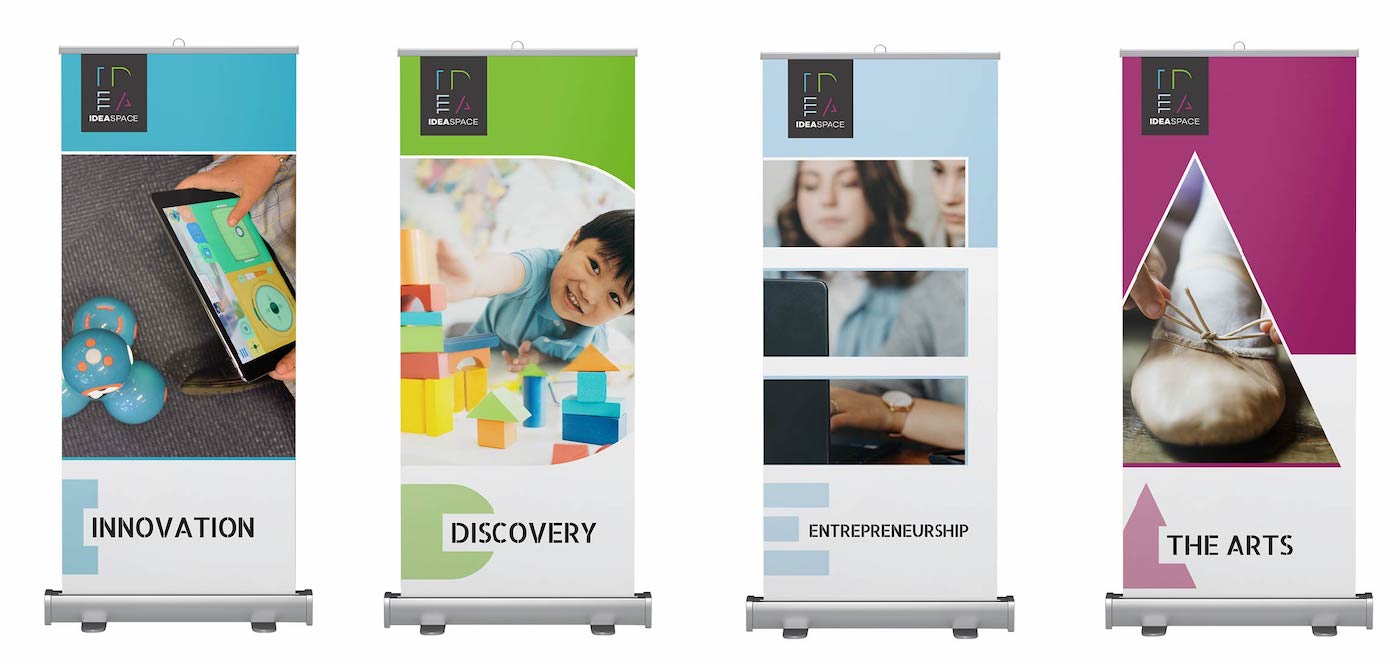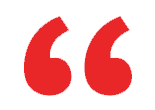 Crux provided fresh eyes to look at what we were doing and how we could position ourselves within the community. Providing us with tools to anchor our pitches was just critical.
Jennifer Dreiling, Vice President
External Development for IDEA Space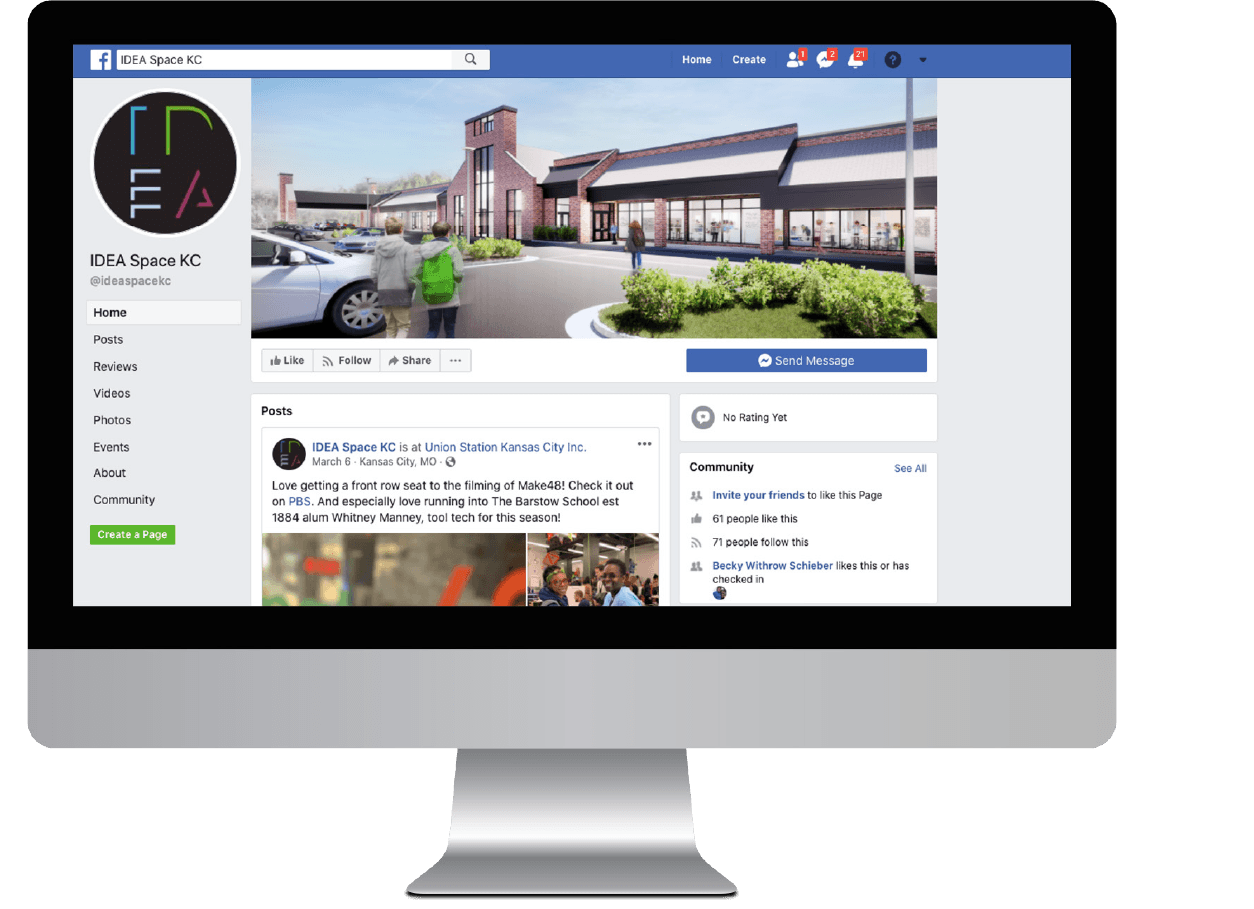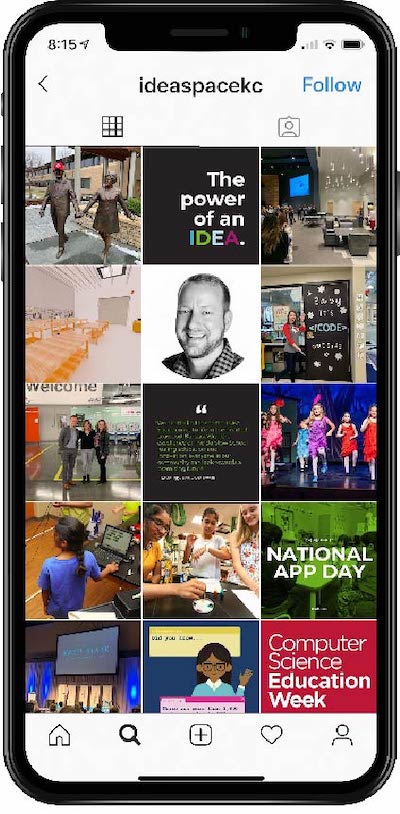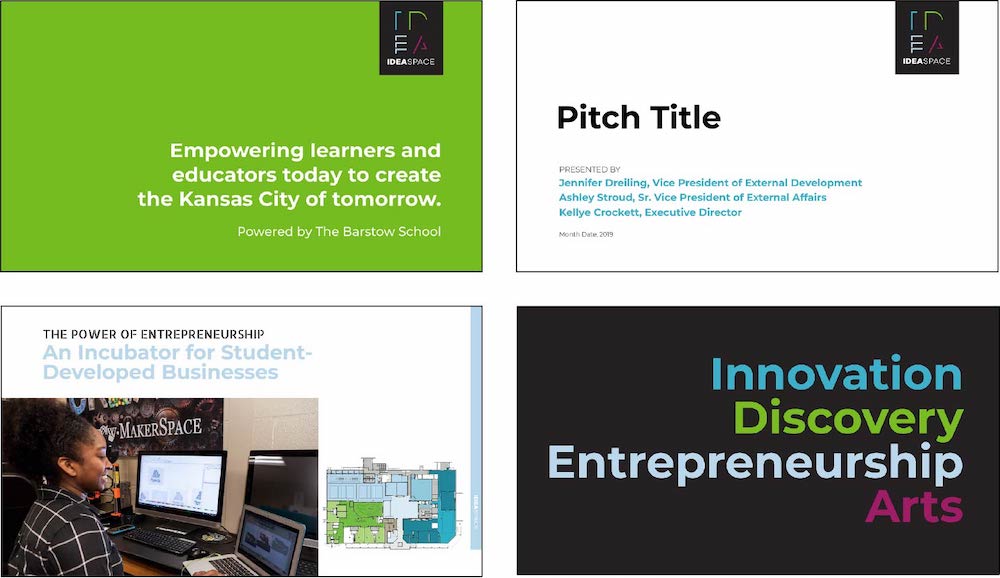 we get to the crux of the matter.